We are excited! We are ready! WE ARE VENOM!!
Sony Pictures Entertainment, working in conjunction with Marvel, have released the first official full trailer for the upcoming adaptation of Venom that stars Tom Hardy. In the trailer, which you can view yourself below, Sony have addressed everything that people were talking about with the first teaser trailer. We do in fact learn a lot more about the story behind Venom and most of all, we get to see the big black brain eater himself in all his glory… And it is AWESOME!!
From what we understand in the trailer, the Life Foundation recovers multiple, yes MULTIPLE, symbiotes from a crashed spaceship. The main villain, Carlton Drake, believes that the symbiotes are the key to the next step of human evolution. Enter Eddie Brock, a reporter who is investigating The Life Foundation. After breaking into The Life Foundation's office at night after a tip off from an employee, Eddie finds people infected with the symbiotes. After an attack from one of the infected people, Eddie starts hearing voices in his head and becomes the Anti-Hero called Venom. Eddie is pursued by The Life Foundation while having to battle with the alien entity that can take control of Eddie's body and do whatever it wants.
But who cares! Look at how scary and awesome looking Venom is on the screen! Finally an adaptation that will do some justice for the character!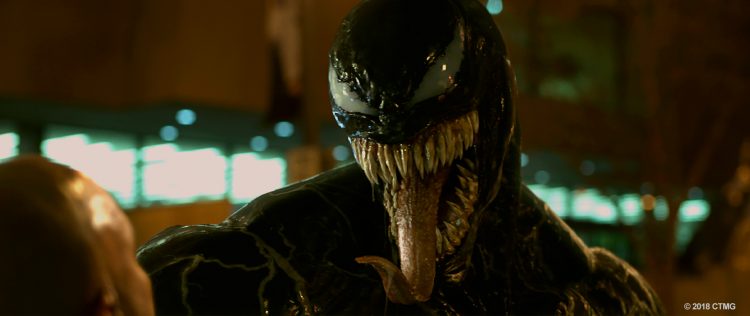 As a long term Venom fan going way back (and Also owning just about every single issue of Amazing Spider-Man that contains the two main Symbiotes: Venom and Carnage. Yes, this includes the VERY expensive Amazing Spider-Man #300), I am so happy to see Venom get something better than the trash that we got with Sam Raimi's Spider-Man 3. This trailer has me hyped to hell and I cannot wait till October to see this on the big screen.
Oh yeah, there's also a poster that has been released, and it looks good too.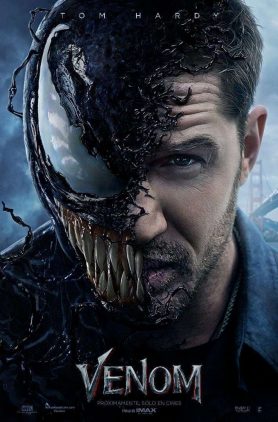 Venom opens in October 2018 in theaters world wide. Venom is a production of Sony Pictures Entertainment and Marvel Comics. For more information on the Venom movie, check out the official website.