Jack-Jack is still an uncontrollable beast
Pixar has an amazing track record with its films, but few inspire as much joy as The Incredibles. The film about a family of superheroes gained critical and fan acclaim, which led to promises of a sequel. The animation studio is finally making good on its word, with the first trailer for The Incredibles 2.
The world of the new film has changed – superheroes are back, villains run amok, and new dangers await. The original voice actors are back to reprise their roles, including Samuel L. Jackson. Bob Odenkirk and Catherine Keener have both been added to the cast as well. 
I think it is almost important to note that when the first film came out, there were very few superhero films and most of them focused on individuals rather than a team. However, now team-ups and origin stories leading up to team-ups dominate the landscape.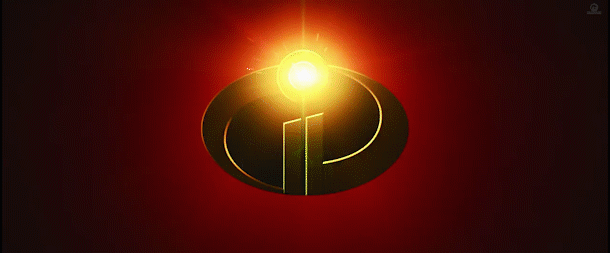 Not much is shown with the teaser trailer. But what was seen is impactful, yet confusing. Towards the end of the original Incredibles, film, Jack-Jack is (unsuccessfully) kidnapped by Syndrome. However, during that attempt, Jack-Jack had started to show his powers and wasn't going down without a fight. So while this family was trying to save him, he was doing ok on his own. The encounter ended with Jack-Jack being saved and Syndrome's whereabouts unknown.  It's kind of odd to see that Mister Incredible didn't see his son not exhibiting those powers at the time. 
Or….
It could be that the film takes place right after the event. This would explain why Mister Incredible is happy that Jack-Jack does have powers of his own. Especially since it was thought that he was the only one in the family that was "normal". It's also worth mentioning that Jack-Jack still does still possess multiple powers. Powers that he can't control just yet. And you have to wonder if that's going to play a part in the upcoming Incredibles 2.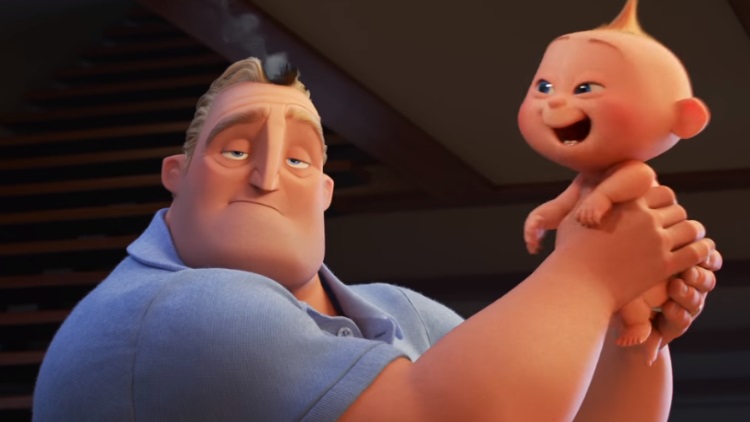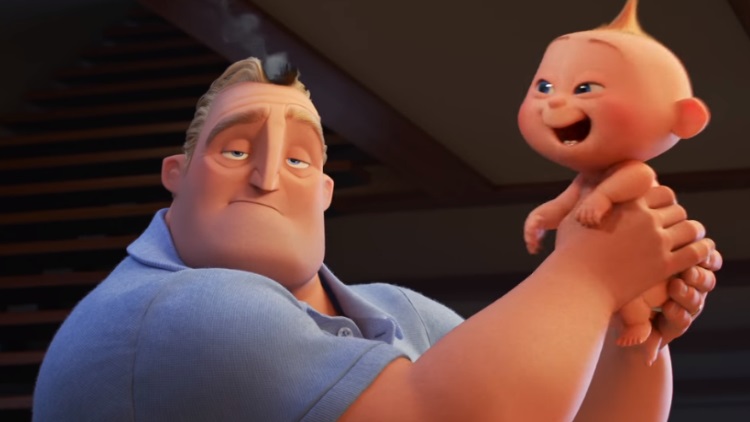 The Incredibles 2 premieres in theaters on June 15, 2018.