Dhalsim, the latest entry in Street Fighter V, both officially and via data-ming, has been given a new infograhic courtesy of Capcom. In the picture, we see Dhalsim as he's appeared in several Street Fighter themed games; Street Fighter Alpha 3, Super Street Fighter 2 Turbo and Street Fighter IV. In each of the iteration of the fighting games, Dhalsim's character has progressed, as depicted in the images, where he is finally seen in Street Fighter V where he looks a bit older and is sporting a beard.
Though from his announcement video, it definitely doesn't seem that he's lost a step and in fact looks better than ever, with some new tricks in tow as well.
It's great to see the "Flame that Lights the Way" make his return!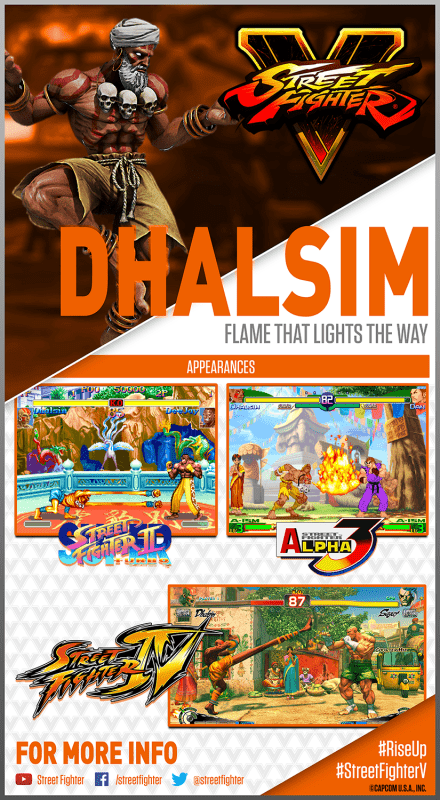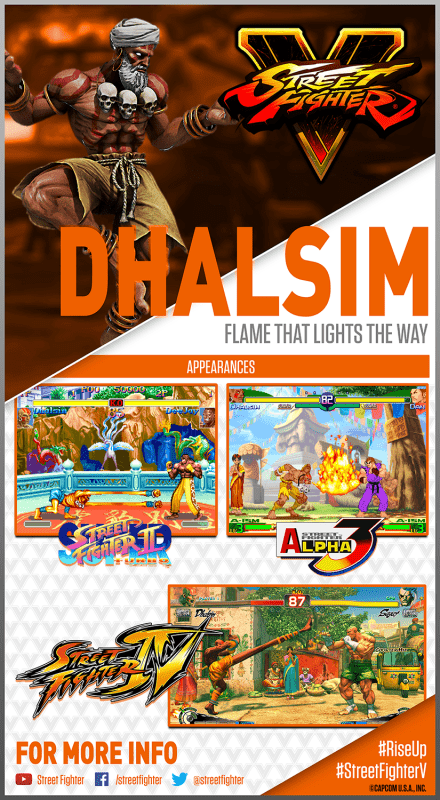 Source: Capcom Unity