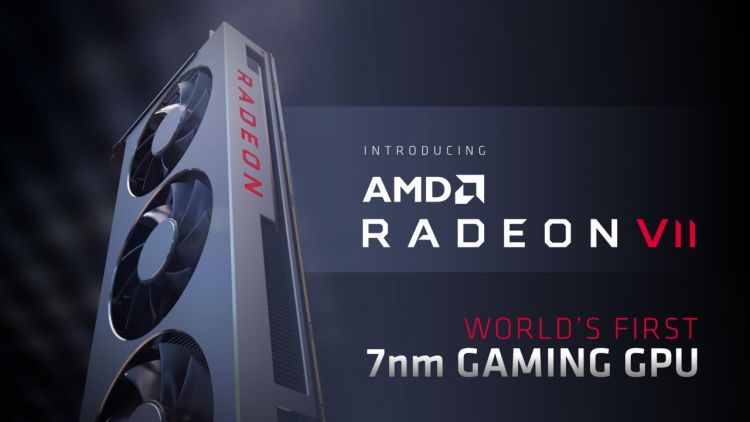 With AMD's latest graphics card launching in a few weeks (yes, we're still trying to get a hold of one), it seems they are really trying to court Linux users.
In a recent discussion with Forbes, AMD claimed that when the Radeon VII is released, it will support Linux. Not later, but as the card is released. Which means that Linux wasn't an afterthought this time around and AMD has been listening to the Linux crowd. Great news all around, especially since the other team has had its fair share of issues when it comes to an OS that isn't Windows.
AMD's Radeon VII is set to be released on February 7, 2019, and will be priced at $699. It will be AMD's first consumer-based GPU that based on the 7nm process. In addition, the card packs a very nice amount of HBM2 or High Bandwidth Memory. 16GB to be exact, of which provides the Radeon VII with 1TB/s of memory bandwidth. According to AMD, the card just doesn't look good on paper, but can perform in real-world testing. When matched up with Nvidia's RTX 20180, not only can the card hold its own in both DirectX 11 and 12 games. But when it comes to the Vulkan API, the card may very well outperform it.
Of course, we'll have to wait for the actual benchmarks once the card is released. But if those claims are true, AMD could potentially make up some ground in the GPU race. Especially with the GTX 1080 and GTX 1080 Ti's being discontinued and being priced cheaper than some of RTX 2080 cards that are currently available. The only downside is that the card doesn't support ray tracing or DLSS (Deep Learning Super Sampling). However, according to a conversation with Japanese gaming website 4Gamer.net, AMD  has stated they have been in testing with Microsoft's DirectML, a DirectX API add-in that takes advantage of Machine Learning.