Code of Princess saw a release for the Nintendo 3DS in 2012 with localization via Atlus to generally positive reviews. With the release of the Nintendo Switch, Studio Saizenshuu saw it fit to re-release the title for the new hybrid gaming machine, this time called Code of Princess EX, published by Nicalis. Will you be able to save the world again from the evil Distille once again?
Game Name: Code of Princess EX
Platform(s): Nintendo Switch
Publisher(s): Nicalis
Developer(s): Studio Saizenshuu
Release Date: July 31, 2018
Price: $39.99
Since this game is a remaster, I'll just keep everything concise. Code of Princess EX is the story of Princess Solange of DeLuxia who is fighting to save her world – which is currently overrun by monsters who want to take over the human race. Solange and her friends – a ragtag bunch of fighters with different ambitions – set on an epic adventure to confront and hopefully end the menace that is causing these monsters to appear in the realm.
The characters and the story are insanely engaging. The animation and character design are top-notch for the time it released in, and holds up quite well – considering that Bengus and Kinu Nishimura are the core artists behind the game. If you love the art for Capcom vs SNK and Dungeons and Dragons: Chronicles of Mystara, you'll love what Nishimura and Bengus did in terms of the art. The music and sound are also nothing to write home about. The game's music fits the whimsy that the story employs, and while it can get a bit repetitive, it's light and cheery. The one thing that irked me is the lack of an English vocal track. The Atlus localization for the Nintendo 3DS version came with a fully voiced English track, but Nicalis for some reason decided to opt out of that. While this works for some, it seems like a missing feature for no reason.
The core of Code of Princess EX lies in its beat 'em up style gameplay. Every level is essentially the same. You go through a cutscene, get introduced to a new character – in the intro chapters – and fight a bunch of monsters. It would be understandable if the gameplay was serviceable, but it's a slog to get through more times than not. The fights are repetitive, and the controls just aren't all that responsive. If I were to accurately describe it, the fight stages are very long, with typically three lanes that you can switch between. Even though there is a tutorial that you can play through – while getting in-game experience – it still doesn't help the stiffness and the lack of fluidity in attacks and movement, either left to right or up and down. Every fight has the same objective – clear X enemies – but there can be alternate objectives strewn in, such as protecting travelers or defeating the boss at the end of the fight. Despite being run of the mill in terms of standard beat 'em up fare, there's just this nagging feeling of incompleteness as to how the fighting system could have been. It reeks of untapped potential, and because of this, it's more of a disappointment than anything else.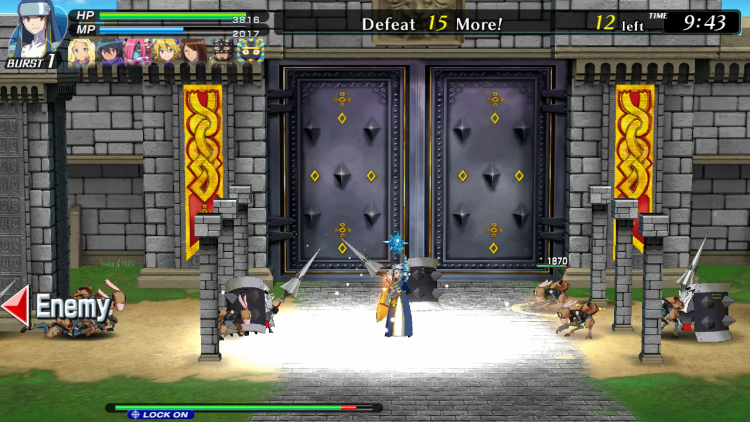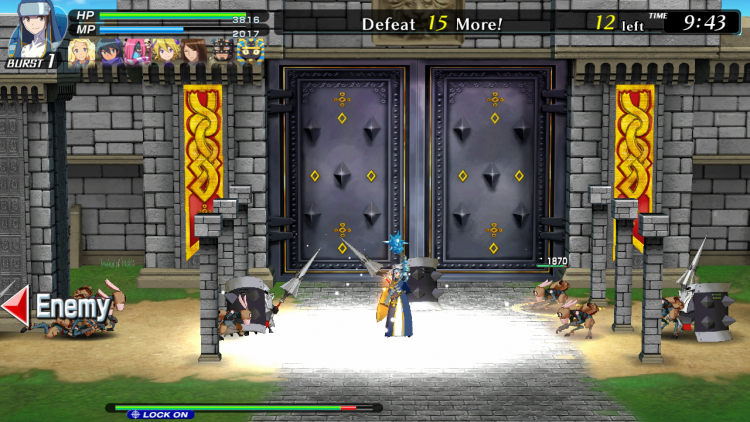 Outside of the main story, there is a free play mode where you can play as all of the characters that you encounter throughout your travels – monsters and villains included – where you go through completed levels, gaining experience to level up each character you encounter. There is also a Bonus Quest mode, which gives you the opportunity to play through the additional quests that pop up as you defeat each mission in the main story. Local Multiplayer has been added for 2P play, arcade cabinet style, as well as online play, with ranked versus leaderboards, online co-op and versus play. As of the writing of this review, the servers aren't populated, so there hasn't been a way to test online connectivity. I aim to come back and talk about it at a later date, however.
Review Disclosure Statement: Code of Princess EX was provided to us by Nicalis for review purposes. For more information on how we review video games and other media/technology, please go review our Review Guideline/Scoring Policy for more info.
Affiliate Link Disclosure: One or more of the links above contain affiliate links, which means at no additional cost to you, we may receive a commission should you click through and purchase the item.
Summary
Code of Princess EX just doesn't seem to scratch that itch for the beat 'em up style that I grew up with. Despite the story being engaging and the characters being wonderfully colorful, the stale and disengaging gameplay just brings it down so far. This makes me sad because Code of Princess EX could have been a proper remaster instead of a port with enhanced graphics. Consider the boat fully missed.
Pros
Engaging Story
Colorful Characters
Great Art
Cons
Disengaging and Stale Gameplay