2017 was a huge year for games, with a lot of brand new games being release, a lot getting remakes or updates and even more getting ports… I'm looking at you Skyrim. The 2017 slate of games has been so damn good that it's been hard to keep up with all the review copies that I've gotten over the year while I ended up playing a handful of games till completion.
I will also mention that this is not an official "Game of the Year" list that is endorsed by The Outerhaven. This is MY PERSONAL LIST of games that I enjoyed over the course of the year
---
10. Friday The 13th: The Game (PC)

While Friday The 13th: The Game does pop up on a lot of "worst games of 2017" lists, I'm actually giving it the benefit of the doubt and putting it on my top 10. The main reason behind this decision is that once you get past the horrible matchmaking and just play a bunch of games with friends or an organized community, it becomes a really damn good game. The mechanics are a mess to be sure and there are glitches all over the place, but that shouldn't stop a game from being fun at it's core. I think a lot of other places who dog on this game a lot just need to go out and make some friends.
You can the full review, which got a score of 3 out of 5 stars here.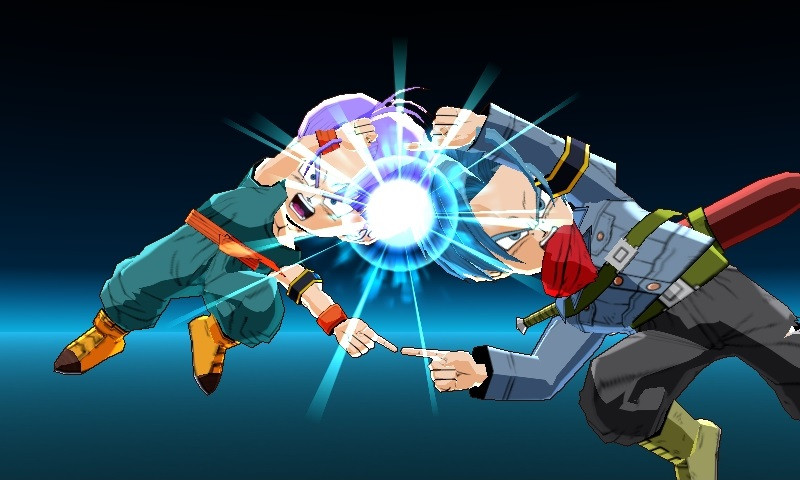 9. Dragon Ball Fusions (Nintendo 3DS)
At first glance, as I reviewed, Dragon Ball Fusions was a bit of a joke of a game. The gameplay was nothing more than rock-paper-scissors with numbers and a flashy fan-service mechanic behind it to attract people from their wallets. But in playing it after the review I think there was a lot more to it than I first thought. The deeper I got into the story the more I enjoyed the original content for what it was... that being not another rehash of the tired old Dragon Ball Z storyline. Plus once I really got a roster of characters under my belt and started playing around with all the fusions, I found myself enjoying the craziness a lot more. While not a top Dragon Ball game, Dragon Ball Fusions is worth investing a bit more time in during your holiday break.
You can the full review, which got a score of 3.5 out of 5 stars here.
8. WWE 2K18 (Playstation 4)
After the blow up I had over the extreme cost vs value for money that I had with
WWE 2K17
, it's surprising that I didn't follow through with my boycott of this years version. The thing was that I'm a creature of habit and I can't stop doing something once I've done it a few times over. So again, like a fool, I went and bought WWE 2K18 Collectors Edition and to be honest, it wasn't too bad. Sure the game is still too simulation in nature, even if you are given the option to turn it to Arcade settings, but the game is still what I come to expect: A decent wrestling game. While the improvements in bringing an optional extra online mode was a good idea, the lack of a decent career mode and other single player options is enough to make sure that this copy is still collecting dust for most of the year... Unless I get the urge to download the New Japan Pro Wrestling roster and play matches using a much better class of wrestler.
You can the full review, which got a score of 4 out of 5 stars
here
.
7. Resident Evil 7: Biohazard (Playstation 4)
Now given the fact that I railed this game in the review section so badly that we ended up publishing a second, and more favorable, review of Resident Evil 7; you would think that I would exclude it from my top 10 like it contained a real copy of the T-Virus or something. Well after my rage and vomit subsided I gave the game a second try, mainly because my girlfriend is a horror fan and really wanted to see the game in action. Through this second playing I grew to like the game for what I called it out to be: A good horror game. I'll stand by my ranting and ravings about this NOT being a Resident Evil game at all, but a good horror experience. To that end, it did it's job and my girlfriend enjoyed it... So thank her.
You can the full review, which got a score of 2.5 out of 5 stars here.
6. Yakuza Zero (Playstation 4)
Man talk about a game that really does not belong on my pile of shame. Yakuza Zero came at a time where I was swamped with games to review, so I didn't get a chance to get all the way through it personally. The game itself was fun as hell with a great story revolving around well written characters that mixed comedy, drama and action together into a great overall experience. Unfortunately in my stupidity I sold the copy that I had thinking I'll never get around to playing it again. But after Christmas, I'm grabbing it in the first sale that comes along. I shall redeem myself for my foolishness and finish Yakuza Zero, then play Yakuza Kiwami!
You can the full review, which got a score of 4.5 out of 5 stars here.
5. Dead Rising 4: Frank's Big Package (Playstation 4)
I think this might be cheating since this was the last game I reviewed for The Outerhaven this year, but Dead Rising 4: Frank's Big Package is everything it wanted to be and more. Not only do you get the way out there adventure featuring Frank West, but you also have a fun mini-golf side game, and the insanely fun Capcom Heroes mode to play as well. I don't think I've had this much fun mowing down zombies as M.Bison or Ryu ever in a game... That could be because there is no other game out there that does this type of thing at all. That being said, Dead Rising 4: Frank's Big Package is a great return for the Dead Rising franchise on the playstation platform... Please don't leave again.
You can the full review, which got a score of 4.5 out of 5 stars here.
4. Injustice 2 (Playstation 4)
Injustice 2, along with it's predecessor, were an interesting dive into the fighting game genre from Mortal Kombat developers NetherRealm. Injustice 2 brings along a robust and challenging fighting system that can take month to master enough to compete online, but if that isn't you bag then you can smash things out in a great array of single player modes, including the continuation of one of the best DC based storylines ever! Injustice 2 was the game that made sure that story based content is now standard in fighting games, but also continues to be the leader in challenging but fun single player content... Now only if we did something about those stupid fucking loot boxes.
You can the full review, which got a score of 3 out of 5 stars
here
.
3. Tekken 7 (Playstation 4 & PC)
When it comes to fighting games and surprises, Tekken 7 became the game to watch. Launching with Akuma from Street Fighter on the roster from the get go, and then following it up with the return of Tekken Bowling and then revealing Geese Howard from King of Fighters/Fatal Fury fame... AMAZING!! Then they blew it all by announcing Noctus from Final Fantasy XV as the final DLC guest character. Oh well. One of the best things I found with Tekken 7 was that every port was just as good as the last. I ended up with a review copy on PC, leaving me shocked at the smooth 1080p/60fps nature of the game; but I also got the Playstation 4 copy too, which ran just as well on the console compared to the PC release. With games like Tekken 7 out there breaking the rules when it comes to fighting games, it's close to becoming the new top tier fighting game on the market.
You can the full review, which got a score of 4 out of 5 stars here.
2. Horizon Zero Dawn (Playstation 4)
Horizon Zero Dawn was going to be my game of the year, or my top game of 2017 for most of the year. The amazing graphics, beautiful setting and story, the great characters, fun hunting mechanic... This game had it all. However what it doesn't have is a hook to drag me back in. While I do rank it high from a technical standpoint, it has become one of those games that has been sitting on my shelf for so long that I can't remember where I was in the story and what I was doing, leaving me with the choice of wandering around till I trip on the next story point or start from scratch; which to me is never a good sign. But overall, Horizon Zero Dawn is still a must own game on the Playstation 4, and given these days where exclusives are becoming rare, that's a great thing to say.
You can the full review, which got a score of 4.5 out of 5 stars here.
1. PlayerUnknown's Battlegrounds (PC)
I can hear the outcry already: "You can't put that as your favorite game of the year, it's not even out of Early Access". Well HA! It is out of Early Access as of December 20, 2017. But to be honest, that doesn't matter to me. While we haven't reviewed Player Unknown's Battlegrounds (or PUBG for short) yet as the game has only just gone retail release, it has been THE game I end up going back to on a daily basis. From playing almost daily with Keith here on The Outerhaven, sometimes at night with some Asian friends, to playing custom matches every Monday and Friday night with the PUBG-OCE community; PUBG has easily been the game that I have come back to play at all times. Sure the game is still a glitch filled mess and the cheaters are still all over the place, but the game itself somehow continues to be fun every time I sign up for a match. I keep hunting for Chicken Dinner everyday and have a lot of fun doing it.
There is no full review of PUBG just yet as the game went full release on December 20, 2017. We will review the game properly in 2018.