Earth's Mightiest Magnets are hand crafted from old and new comic books by Jennifer Drenzyk.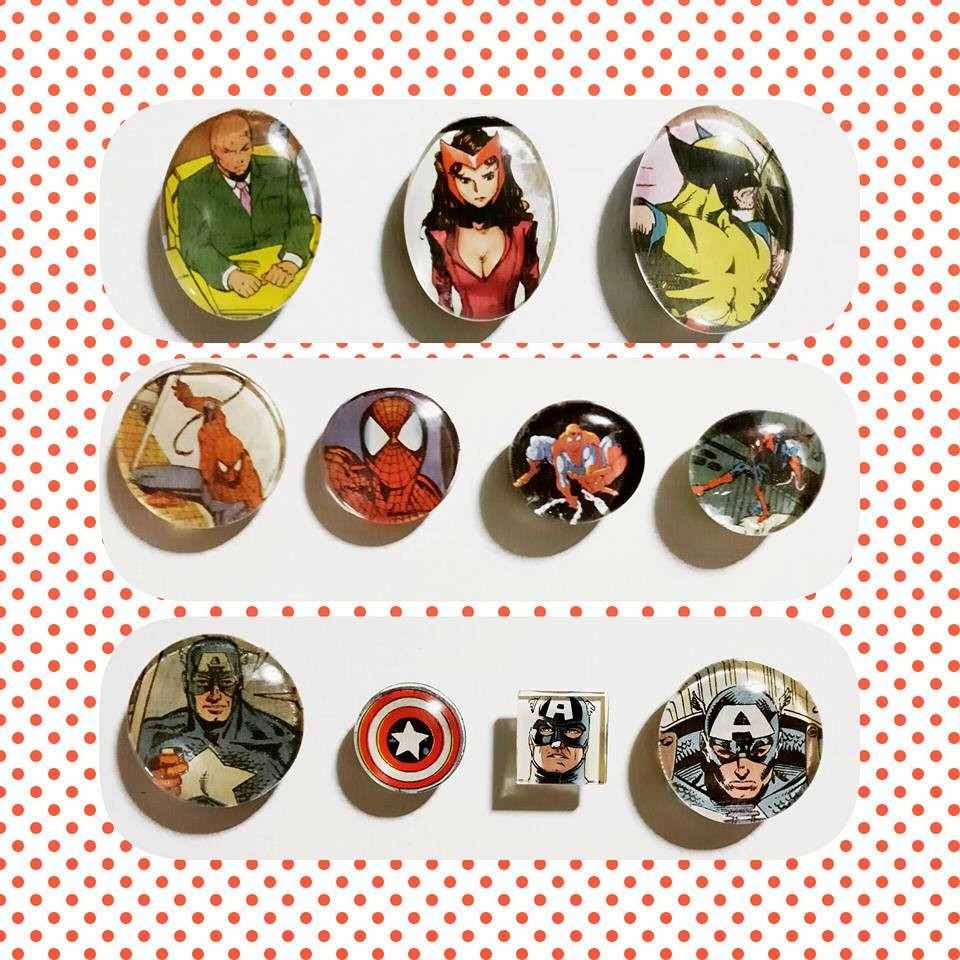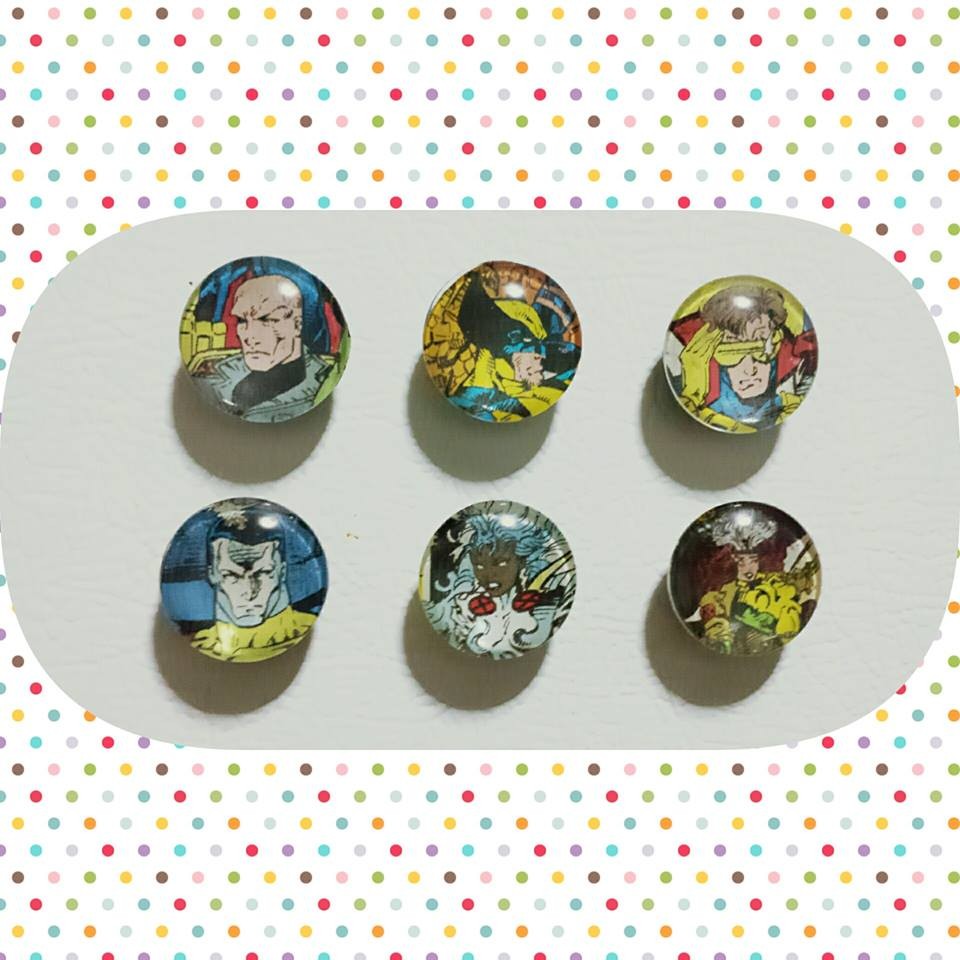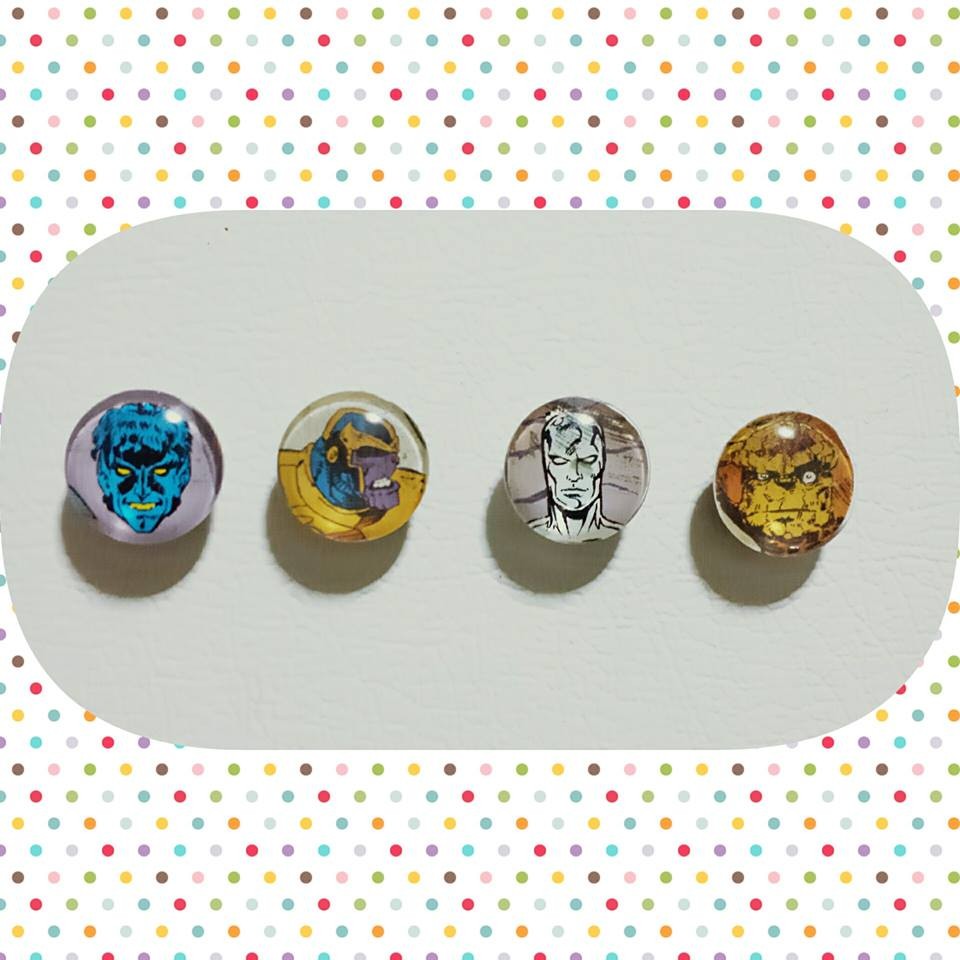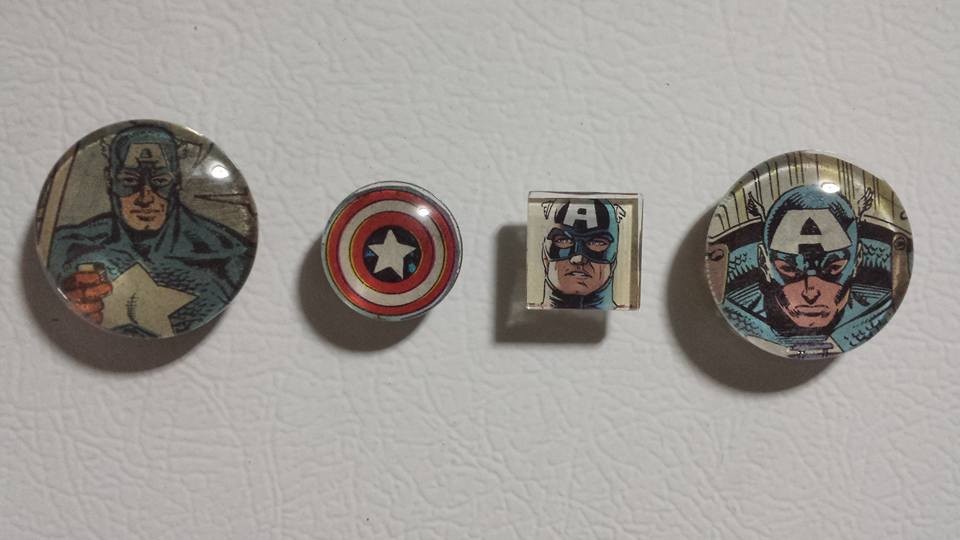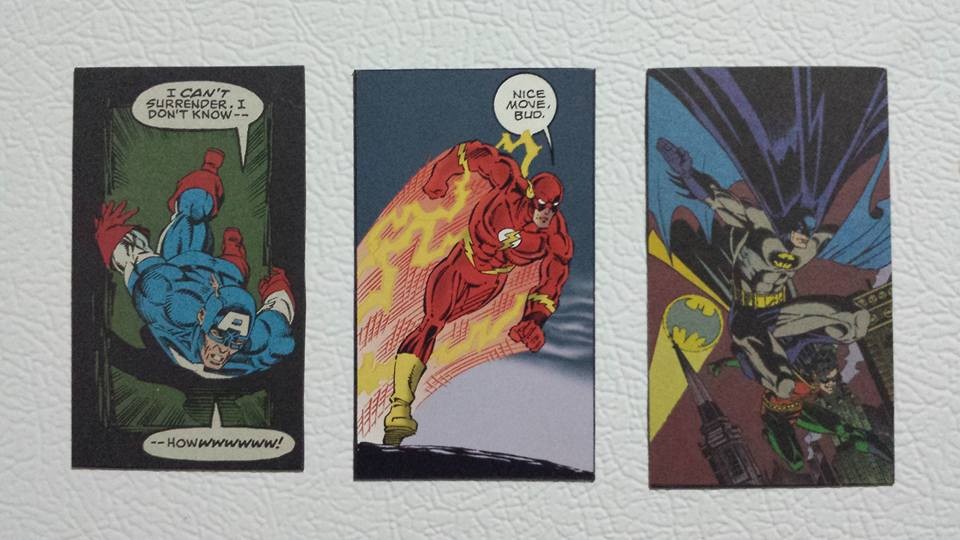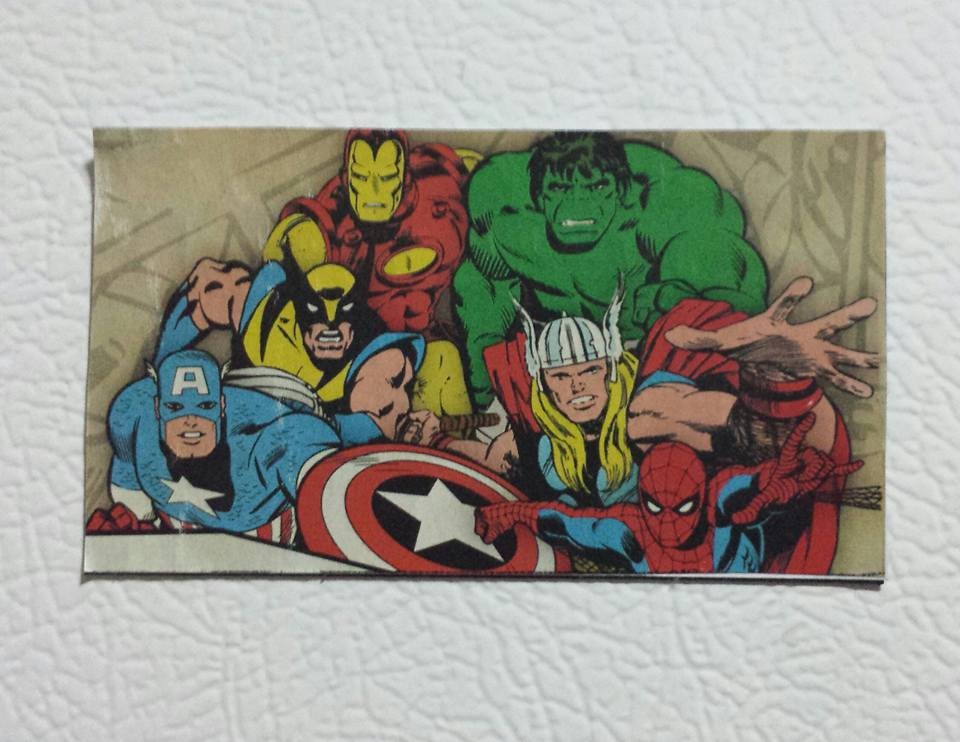 Don't see a character you want? Jennifer is excited to design a magnet with the character of your choice! 
Magnets vary from small, medium, and large sizes, or magnet cards. Jennifer sells them as individual magnets or sets. Prices vary based on size and quantity. 
Please contact Jennifer Drenzyk for further inquiry:
Email – Earthsmightiestmagnets@gmail.com
Follow Earth's Mightiest Magnets Instragram and Facebook page for more options and updates on hand made magnets:
Earth's Mightiest Magnets Facebook Page 
Earth's Mightiest Magnets Instagram
Jennifer describes her motives for beginning this craft:
Since I was young, I always had a love for creating things. Arts and crafts quickly became an outlet for all of the ideas running through my head. I would make projects for myself every holiday and give my various crafts as gifts to family and friends. As I grew older, I discovered comic books. I became so enthralled with the characters and stories that I wanted to find a way to share those memories I had with comic lovers everywhere. So, I started Earth's Mightiest Magnets with that in mind. As a small reminder of what we all share. A love of our favorite heroes and how much they mean to us.