It seems that we have our first bit of information about the next installment of the WWE video game series. Through the week, WWE has been teasing something called #Hatch with some very cryptic tweets, such as this one:
Unleashed. See you tonight. #Hatch pic.twitter.com/vlsyfbRkVY

— WWE (@WWE) May 30, 2016
Rumors went crazy as people thought we might be seeing something to do with The Wyatt Family in the WWE as the above looks to be right up The Wyatt Family's gimmick. Some others were smarter and started guessing a few old WCW favorites would be making an appearance in WWE2K17. A thing that helped people work out what was going on was that someone leaked the casting call list for the teaser trailer which features a very familiar style of walking with Troopers that was once someone's staple during their entrance…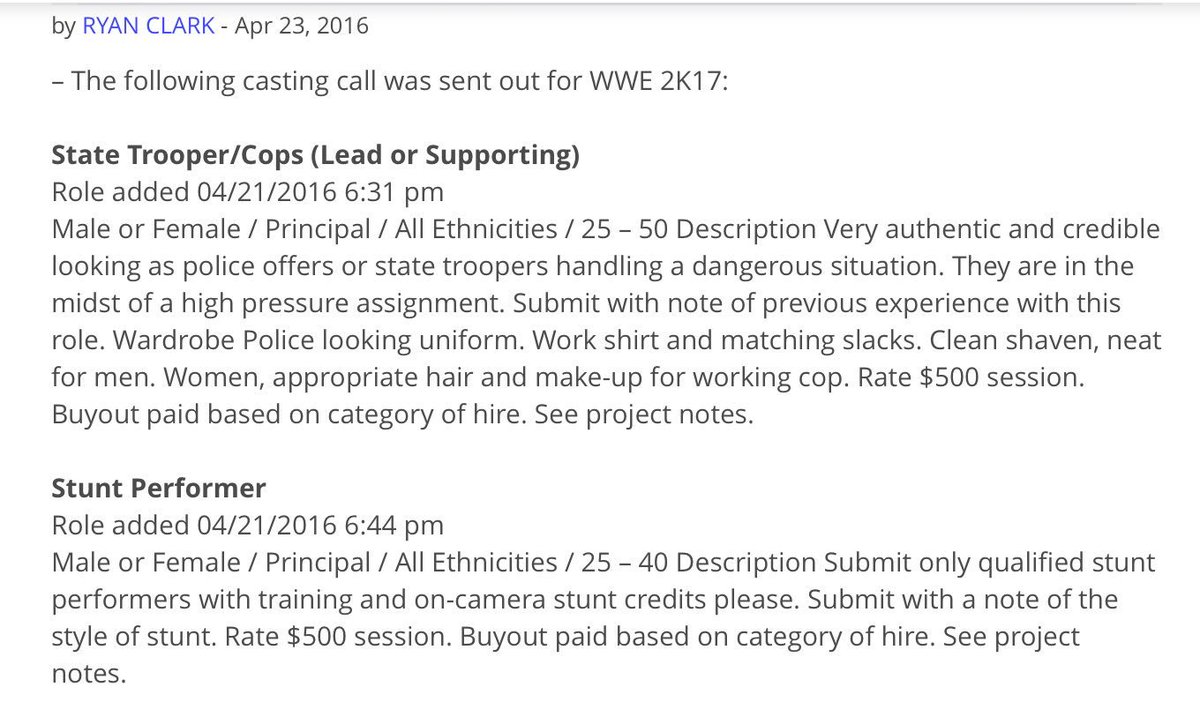 During tonight's broadcast of WWE RAW, a video was played to hype up WWE2K17 with it's first pre-order bonus character: GOLDBERG! WWE & 2K's official website gives the full details of the pre-order bonus as follows:
PLAYABLE WCW GOLDBERG WITH BLACK TIGHTS
PLAYABLE WWE GOLDBERG WITH BLACK AND WHITE SHORTS
TWO PLAYABLE ARENAS: WCW MONDAY NITRO AND HALLOWEEN HAVOC
Now this kicks off the WWE2K17 rumor mill. Does this mean we are finally getting the WCW based Monday Night Wars mode that fans have been wanting for years? Will we get War Games as a mode? Will there be more WCW characters joining this years rumored low roster? Who knows. All we know so far is that we have Goldberg if we throw some money down right now.
For those of you who do not know who Goldberg is, well here's some reminders:
WWE2K17 is rumored to release on October 25, 2016 and will be available on Playstation 3, Playstation 4, Xbox 360 & Xbox One…. And PC eventually.