A murder mystery set on a train is a tried and true genre convention. But what about a murder mystery on a train that takes place after the apocalypse? And with the entire world outside the train a frozen wasteland? And with the passengers on said train separated into a rigid class system? Yesterday at New York Comic Con, the cast of the upcoming Snowpiercer TV show grappled with some of these questions. At the Syfy Wire Live Stage, showrunner Graeme Manson answered the question of whether Snowpiercer will be anything like the Agatha Christie novel Murder on the Orient Express, replying that it shared the same basic conceit but would with the class struggles and with the passengers coming to terms with the world essentially ending. Somehow, it will also have more snow.
The TV series will be a prequel to the 2013 movie directed by Bong Joon-ho. Also titled Snowpiercer, the film itself was an adaptation of a 1982 French graphic novel by Jacques Lob. While the film dealt with the working-class passengers finally rising up after years of oppression, the TV series takes place just seven years after the cataclysmic event that forced folks onto the train. Lena Hall spoke about how her character Miss Audrey, the madame of the "Night Car," will serve as a facilitator for people coming to terms with the grief of having lost everyone else they knew who stayed outside the train.  Hall, who's starred in a number of Broadway shows, confirmed that she'll lend her singing voice to the show as well. This prompted a question of whether Daveed Diggs, playing the detective tasked with solving the murder mystery, will sing as well. Diggs famously originated the roles of Thomas Jefferson and the Marquis de Lafayette in the musical hit Hamilton. Diggs laughed it off, saying that Manson asks him that very question almost daily.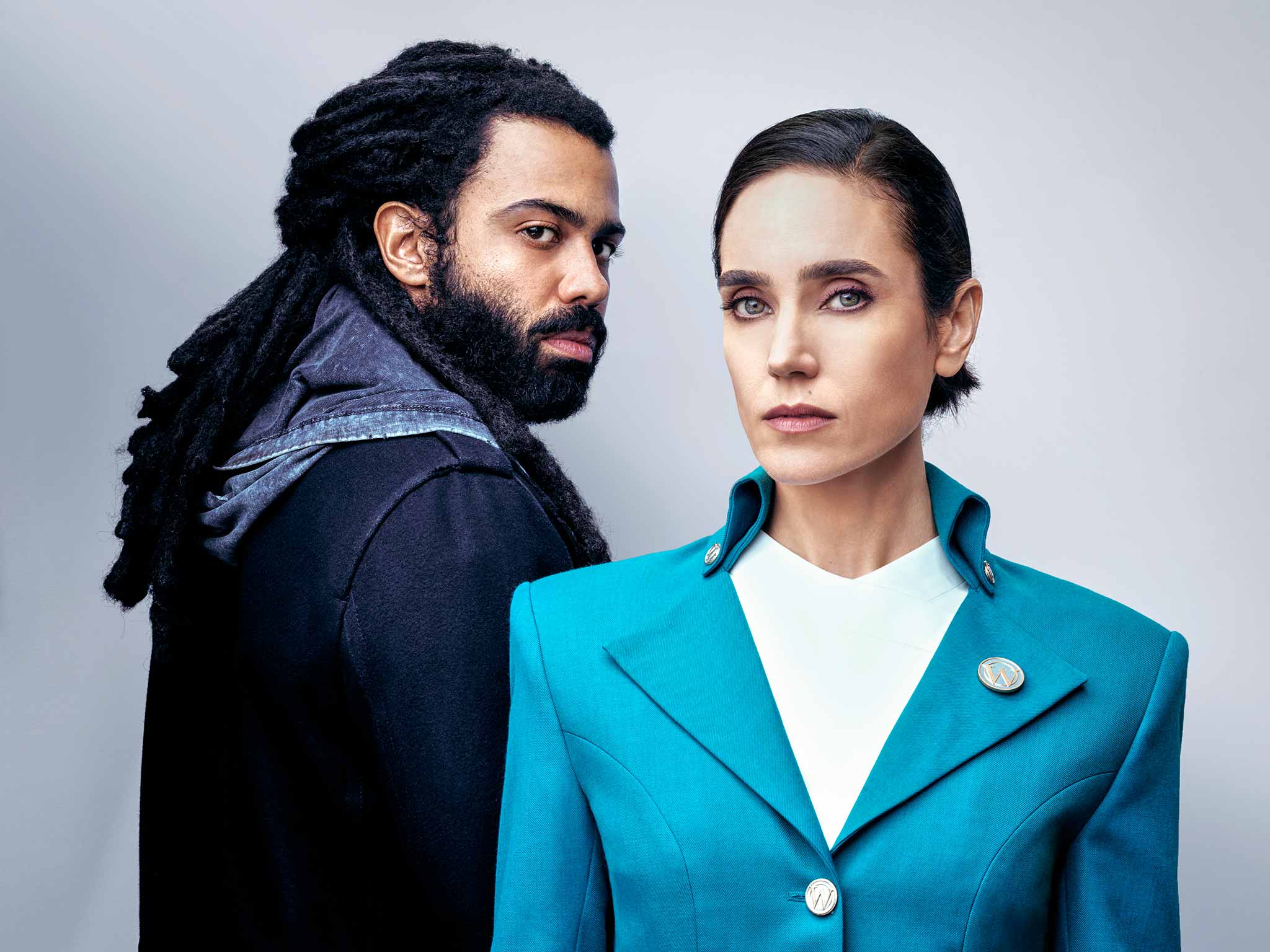 Cast members Jennifer Connolly, Sheila Vand, Steven Ogg, Mickey Sumner, and Alison Wright also took to the stage to talk about their characters. Connolly plays Melanie Cavill, who's tasked with running day to day life on board the train. Helping her out is Ruth, played by Wright. Vand takes on the role of Zara, a worker in the Night Car and wife of Diggs' detective. Sumner plays Bess Till, who she described as a kind of cop on the train. Lastly, Ogg will play one of the leaders of the working-class tail end of the train.
At an earlier panel, an animated teaser was revealed for the upcoming show, highlighting the events that set this train into motion. Check it out.
The upcoming science fiction series will on TNT sometime next spring, after the notion of an oppressing winter is less of a reality. Until then, all aboard the hype train (Sorry, I couldn't resist).