E3 is starting a little earlier this year. Today, Google announced the first ever Stadia Connect, a presentation that's reminiscent of a Nintendo Direct or a State of Play.
Google's been quiet about their upcoming streaming service ever since its reveal at GDC 2019 back in March. They promised more information would come sometime this summer regarding pricing and launch details, and it looks like they're trying to get in on the E3 action with a presentation happening only days before the other major press conferences. It's unclear exactly what Google is planning to show during the inaugural Stadia Connect, but the description of the stream promises "more Stadia news, including pricing, games, and launch details."
We already know a few games that will be available on Google's streaming platform. Ubisoft has been working closely with Google to get Stadia working, using last year's Assassin's Creed Odyssey as a cornerstone game for the service, being streamed even way back when Google Stadia was only known as Project Stream. Odyssey was featured heavily during Google's GDC presentation, showing off the seamless transition between devices that Stadia will purportedly allow for. The highly-anticipated Doom Eternal was shown briefly in the same presentation, but no gameplay was shown. The game will most likely be available on Google Stadia when it launches and will be playable at 4K/60fps with HDR.  An unknown title from Q-Games (of PixelJunk fame) is also in development for the platform, and it will reportedly utilize Stadia's "state share" feature.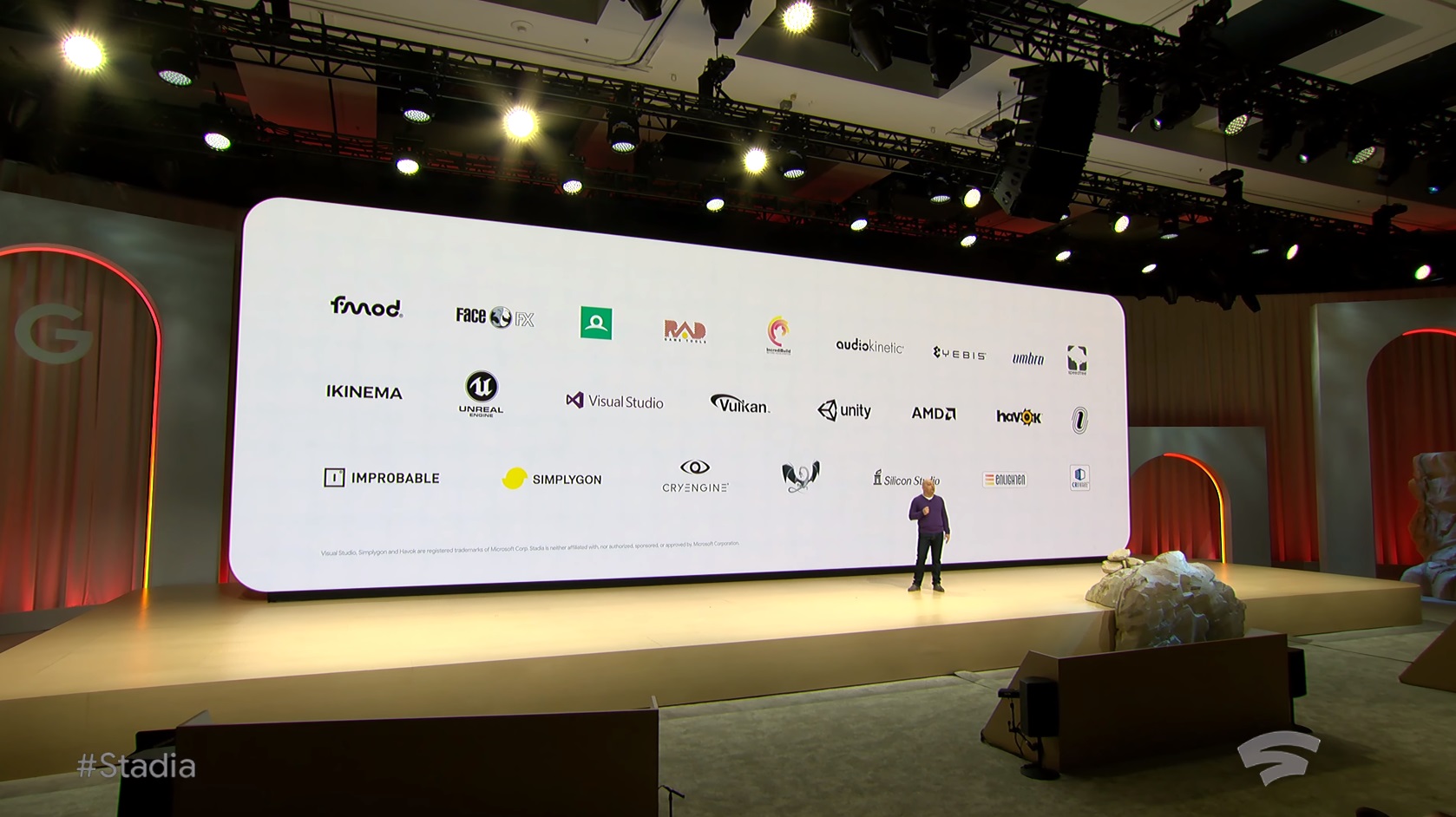 While these are the only titles confirmed so far, Google mentioned a myriad of partners including some of the world's most popular game engines, so there shouldn't be any problems when it comes to compatibility with Stadia. Google also has a first-party studio entitled Stadia Games and Entertainment that will create exclusive games for the service. It's unclear if we'll see anything from them during Stadia Connect, but because new platforms need killer apps and exclusives to give people a reason to invest in them, it's safe to assume that their first game will be available either at launch or shortly after launch. Hopefully, Google will also go into detail about all of Stadia's exclusive features like state share, live stream integration, and Google Assistant functionality.
When we first saw Google Stadia, we weren't too hot on the idea of a platform entirely centered around streaming, but of course, if Google can figure out how to eliminate the problems that plague streaming services like latency and compression, then we'd be completely open to the idea of Stadia. Stadia has a lot of problems to overcome (more on those here), but Google has the resources to make something like this work. With both Stadia and Microsoft's Project xCloud on the way, it's an exciting time for video game streaming.
The first ever Stadia Connect will air on YouTube on June 6 at 9AM PT.