The summer of 2012 will always be remembered as the summer of 50 Shades fo Grey. It was the summer I was commuting to and from a summer job so I saw a lot of this book floating around, but most of use thought it was going to be a passing phase, a flash in the pan. Turns out that was wrong, given that the author of the series, E.L. James, is in fact coming out with another book.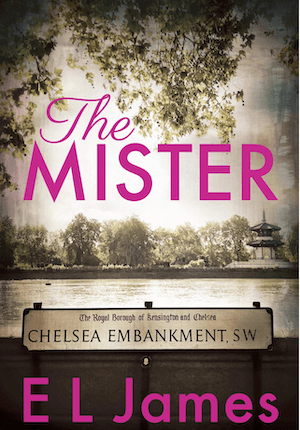 That's right, the British fan-fic-writer-turned-international-bestseller is at it again with The Mister, which the press release describes as:
THE MISTER is a contemporary romance set in London, Cornwall, and Eastern Europe that introduces readers to the privileged and aristocratic young Englishman Maxim Trevelyan and the mysterious, talented, and beautiful Alessia Demachi, who's recently arrived in London owning little more than a dangerous and troublesome past.
The book will be published by Vintage in the US, an imprint of Penguin Random House. According to an interview she did with the Today Show, the book has erotic parts but will not be the erotic "S&M" story that 50 Shades of Grey and its sequels were. It sounds like it's going to be a little more standard paper-back romance fare, which is not necessarily out of left field but may not be what her fans are looking for. 
E.L. James has faced some controversy in the past. Besides her bestselling series being a converted Twilight fanfiction, many participants in the BDSM community condemned the book as being a dangerous misconstruction of how such a relationship should work and also for misrepresenting what a consensual relationship should be like. We'll just have to see if James has learned from her mistakes or if she's not going to let "her inner goddess" give in to "the haters." Also, hopefully she's not writing like that anymore (I doubt it).
The Mister will be available for purchase at major book retailers sometime in April 2019.