Ah, I'm glad that Bandai Namco finally provided a release date for New Gundam Breaker on PC. Honestly, I forgot this game was coming to the PC. As of September 24, 2018, Steam users will be able to check out the game.
Originally released for the PlayStation 4 earlier this year, the PC version was delayed due to the game not being on par with Bandai Namco's expectations. Sadly, it was still slated for a Summer 2018 release. Being that it's being released on the 24th, it technically will miss Summer 2018. But better late than never, right?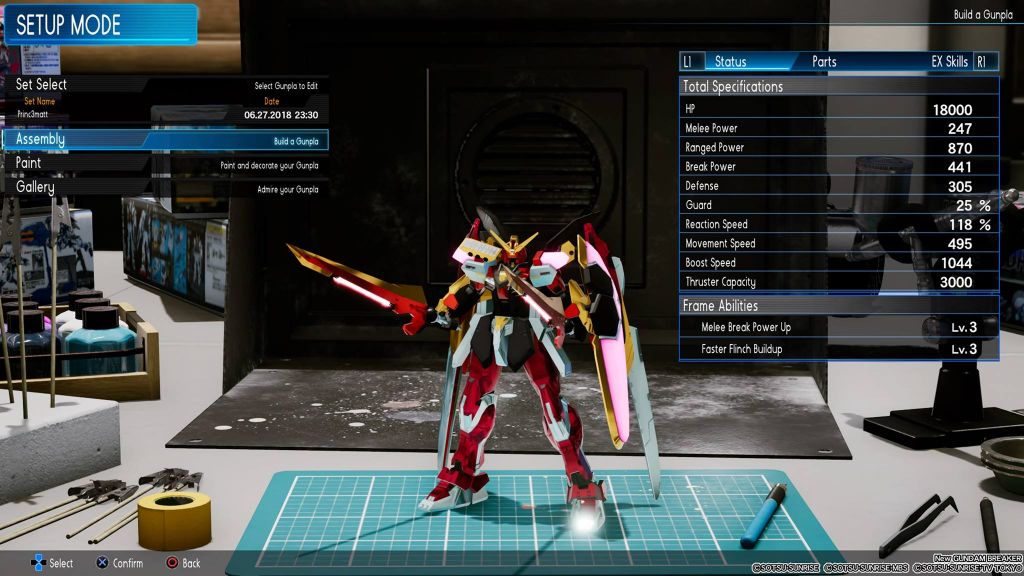 Thankfully, unlike some other games **cough Monster Hunter World cough** the PC version of the game will include all the updates that were released for the PlayStation 4 version. In addition, two new areas, "The Classroom" and "The Student Boardroom" will also be included. All future updates will be free as well.
So there's that. However, after checking out the game on the PlayStation 4, I can't say that I'd recommend the game. It's sadly inferior to Gundam Breaker 3, which pretty much a perfect game. The customization options have been reduced, bad controls and a damage system that constantly makes you lose items. The final nail in the coffin was being forced to play 3v3 matches with AI controller partners. Meaning you're forced to rely on them, which they tend to disappoint at times. I still can't understand how the series went backward, especially after the outstanding showing of Gundam Breaker 3.
 Still, if you're able to ignore on those shortcomings, then you might find the game enjoyable. Being a big Gundam fan, I really couldn't and that's a shame. Still, it's a lot of fun just building Gunpla if you don't want to do that in real life.