Today 27 minutes ago posted via the 8wayrun forums was a leaked image of the Soul Calibur VI roster featuring 2 new characters that have yet to be officially announced. Those 2 characters are the pirate Cervantes and the French noble Rapheal!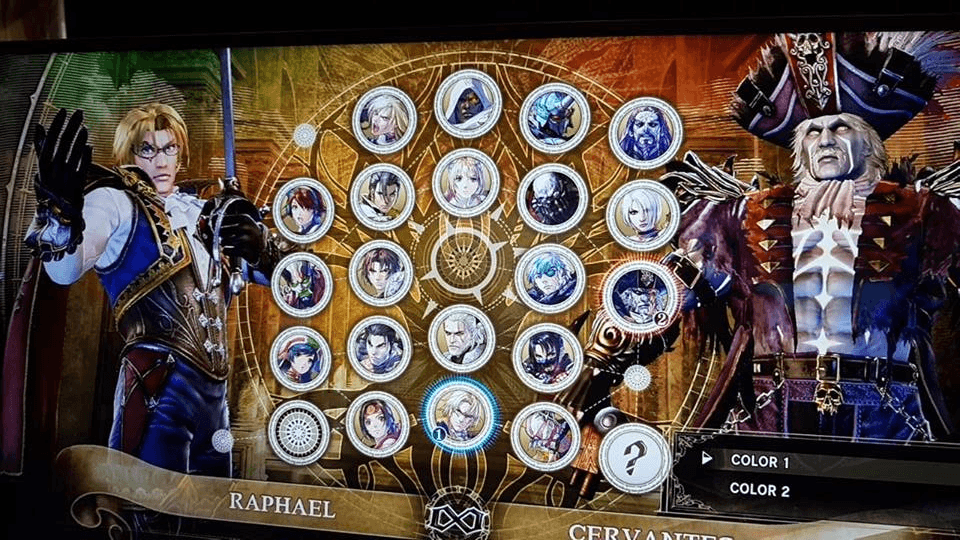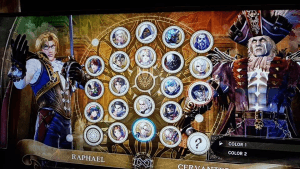 Another change that can be seen here is that some characters have been shifted over and there are 3 more empty slots seen. More room for DLC or a tease for more base roster characters?
The poster from the forums stated, "Credits to the awesome Aaron Borg that posted this at SOULCALIBUR Competitive Players on Facebook. He said it's from Melbourne Esports build. Looks fucking real" 
**Update**
Gameplay video has just been uploaded!
**Update** 
Apparently someone from Bandai or someone with connections to them allowed the leaker access to this new build.
"Character creation mode is available in this build but we're not allowed to use it. SadFace" – guy who took the gameplay video

So someone actually allowed them to show Raphael and Cervantes…

— HiFight(ハイファイト) (@HiFightTH) September 1, 2018
**Update**
All videos got taken down. Here's an explanation on how this leak happened.

Check out the new trailer for Libra of Soul, Soul Calibur's second story mode based around character customization and the series newcomer Azwel's reveal if you're craving more souls. For more info on Soul Calibur VI featuring Geralt from The Witcher and its great array of new mechanics be sure to follow The Outerhaven!
Info source: https://8wayrun.com/threads/soul-calibur-vi-general-discussion.19804/page-725#post-756424