OMGF, this so damned good
Bethesda just finished up their QuakeCon 2018 keynote and during it, they showed off a bunch of cool stuff. But I'm going to be totally honest and say I really didn't care about any of it. And I really only wanted to see one thing; DOOM ETERNAL.
Seriously, I've been waiting on this since E3 2018.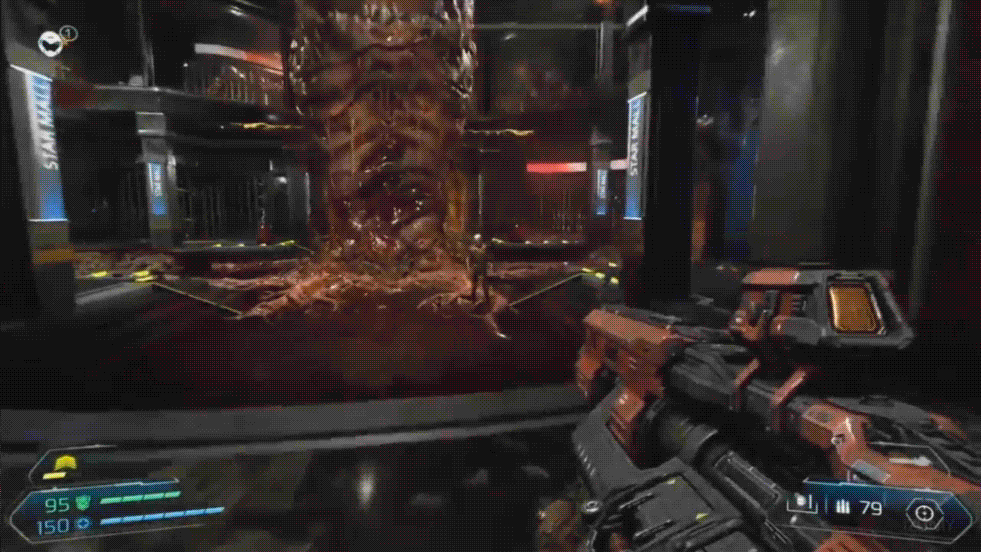 And I was not disappointed at one bit. Sure, there's a bunch of stuff that was talked about. But I think my brain melted with all the gameplay that was shown off. It was mind-blowing and it looked so good. I didn't think we'd get to see so much gameplay, but thankfully we got more than what we wanted. Well, not completely, yet I'm content now.
We saw Hell on Earth (a throwback to DOOM II), and we even saw a completely new area with a huge-ass station and demons running amok. Damn, it looked good. Then we saw Doom Guy not only put a hurting on those demons, but the keynote ended with a confrontation with an Arch-vile. With him finally pulling out this sword that was absent in the first game. Well, it wasn't really absent as we saw it. Just that that jerk, Samuel Hayden, had stolen it from us. Now we get it back.
Did I mention this was so damned good?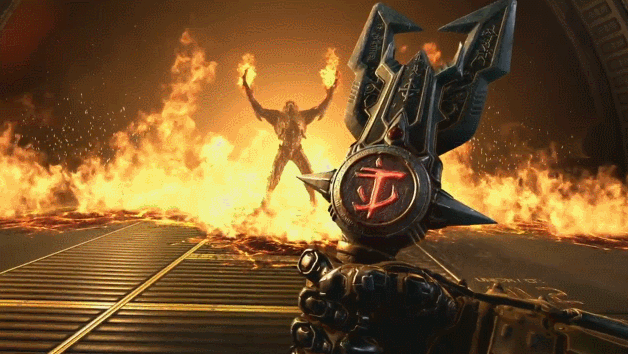 However, the biggest take was the fact that Bethesda added a new way to play multiplayer in Doom Eternal. Ever hear of a game called Demon's Souls/Dark Souls, where you invade people's games and try to kill them? Well, there's going to be a mode in this game that is similar. Except you won't get to be the Doom Guy, but you can be demons. Demons will invade your game if you don't turn the option off. But that's not all, as you can form a team and go hunting for those demons, doesn't that sound like fun?
What's more, we now know the platforms the game is being released on. The obvious ones being the PC, PS4 and Xbox One. However, the Switch has also been announced and will be released alongside the other version. You can thank Panic Button for that. Their work on porting both DOOM and Wolfenstein to the Switch was nothing short of amazing work. 
We hope you're ready. #DOOM Eternal will launch on PC, PlayStation 4, Xbox One, and Nintendo Switch. pic.twitter.com/J9DCga2YoW

— DOOM (@DOOM) August 10, 2018
Sadly, the only thing we didn't get was a release date. While it's a safe bet to assume we won't see it at all in 2018, how far in 2019 will the release be? Early 2019? Spring 2019? Summer? Whatever it is, hopefully, it won't be the Fall.
If you missed the gameplay, check out the footage below.