Update (7/18/18, 8:28 pm) – Antonio Brown has been confirmed as the Madden NFL 19 cover athlete by EA Sports on Twitter as of early Wednesday Morning:
"The battle of getting better is never ending" –@AB84

Pre-Order 👉🏽: https://t.co/BkLnz185gQ #Madden19 pic.twitter.com/6dsoW5Zfgv

— EA SPORTS Madden NFL (@EAMaddenNFL) July 18, 2018
Antonio Brown. Steelers Wide Reciever. Madden NFL 19 Cover Athlete?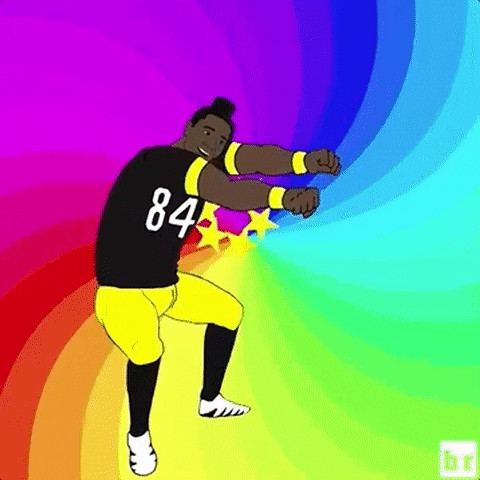 The news had been going around for quite a while that Steelers WR Antonio Brown was the cover athlete for Madden NFL 19. The curious case of why the cover athlete wasn't revealed by now prompted the questions, as the Hall of Fame edition was announced back in May with Terrell Owens as the cover athlete.
Reddit user u/GnarlySwine posted a picture that was posted as an Instagram Story by former Wake Forest running back Joshua Harris – a one-time member of the Pittsburgh Steelers – that seemed to reveal Brown as the cover athlete for the upcoming American Football sim.
According to this picture, it confirms what Microsoft already confirmed about the Xbox One version of Madden NFL 19 on the Microsoft Store: 4K Ultra HD and HDR10 support. In addition, it matches the color scheme of the current crop of sports titles from EA, with the athlete in front of a gradient that matches their team's secondary color (with the exception of FIFA 19, where Ronaldo was recently transferred to Juventus.)
Madden NFL 19: Hall of Fame Edition is set to release on August 7, 2018, with the Standard Edition releasing on August 10, 2018 on Xbox One, PlayStation 4 and PC via the Origin platform. Xbox One and PC owners get to play the game a week early with the 10-hour EA/Origin Access trial, and Origin Access Premier users get full access to the game upon release with their subscription.