I know many of us were happy to see that Ubisoft's Beyond Good & Evil 2 was still in development. Thanks to that little trailer that released during E3 2018. 
While rumors of the games' existence started back during 2017, it wasn't until 2008 that it was officially stated that the game was in production. Especially considering that this was the first time many (outside of Ubisoft) had seen the game. Even still, we're being told that we shouldn't expect the game for quite some time. Putting 2020 as a possible release date. But it looks like we'll be able to get a taste of the game prior to its release, according to Michael Ancel, the director of the game.
In a post over at Instagram, he states that there's a possibility that we'll see a beta for Beyond Good & Evil 2 towards the end of 2019.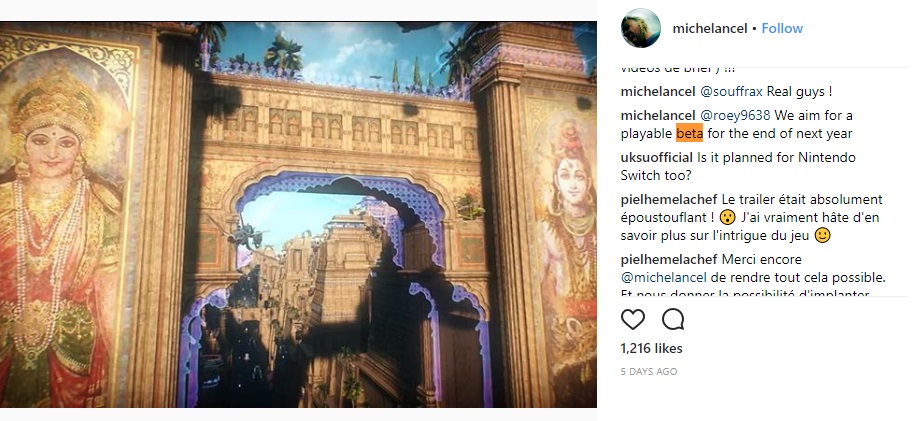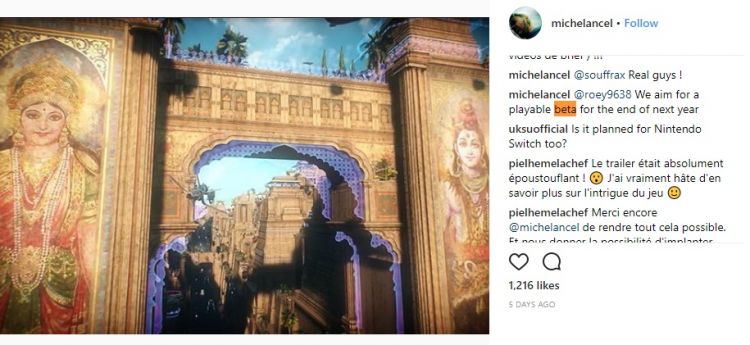 A beta usually means that a game is still well in the middle or end of development. Meaning we'll see the game in 2020 or possibly beyond that. But this also raises the question on if  Beyond Good & Evil 2 will be a current generation title, or will it slip into the next-generation of the PlayStation and Xbox? Evil Michael Ansel himself stated that he doesn't know what platforms the game will arrive on. So for now, no one truly knows the answers to that question. Not even Ubisoft.
We'll just have to sit tight and see how things play out. Or, you know, you could go play the original Beyond Good & Evil. Sure, the graphics are dated but the gameplay still stands up quite well.