Resident Evil 7 Cloud makes its way to the Switch
Remember when Capcom had stated that the Nintendo Switch wasn't going to get a version of Resident Evil 7? It was sometime during 2017.
 I'm looking forward to the possibilities of the system itself, but we have no plans at the moment regarding Resident Evil on Switch — Masachika Kawata
Well, as in typical fashion, Capcom has done a 180 and now is bringing Resident Evil 7 to the Nintendo Switch. Who didn't see this coming? However, there's a catch…. well, several of them. The game isn't seeing a physical release and will be streamed to the Switch. Similar to Phantasy Star Online 2 Cloud, the Switch version of Resident Evil 7 will also be streamed. 
Updated: Trailer for Resident Evil 7 Cloud has been added.
Resident Evil 7 Cloud will work by the game being streamed directly from Capcom's servers. Which means that all the heavy lifting will be handled on Capcom's end, and while gamers will see some latency on their end, the game will be playable and possibly look better. Definitely a win for Switch owners. In order to play, gamers will need to purchase a pass costing  ¥2,000, that provides six months of access.
Resident Evil 7 Cloud will be available this week, on May 24, 2018.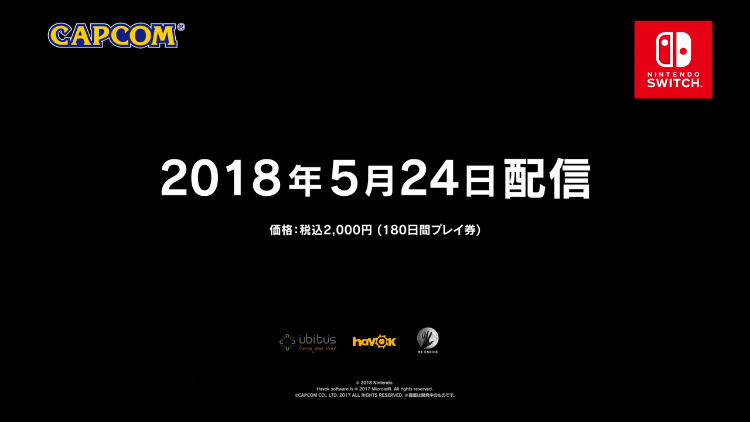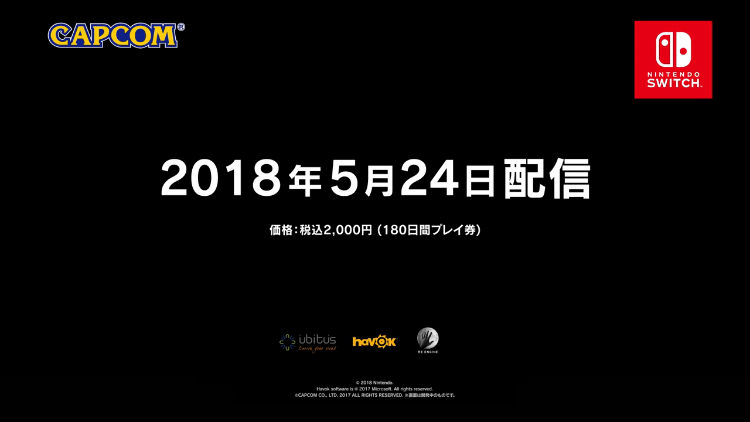 The bad news, at least for now, is that the title seems to be a Japan-exclusive title. As of right now, the game has a listing on the Japanese Nintendo eShop. It also has zero English subtitles, so you won't be able to import – unless you can read Japanese. While all the information surrounding the game is fairly new, it wouldn't hurt to hit up Capcom and demand that the title also makes it to North America.
C'mon Capcom, don't leave us high and dry! We want Resident Evil 7 on the Switch here as well. Even if it is streamed.