During the 2018 Wonder Festival event, it was announced at the GA Bunko presentation that Is It Wrong to Try to Pick Up Girls in a Dungeon? (Danjon ni Deai o Motomeru no wa Machigatteiru Darō ka? of DanMachi for short) will be receiving a second television anime season. The subtitle for the second season will be Familia Myth. Like most anime season announcements, no release date or story information was revealed.
Despite that, another announcement was made about the Is It Wrong to Try to Pick Up Girls in a Dungeon? anime film subtitled Arrow of the Orion. They simply released a new key visual for the movie and offered no extra information about the project as of yet. J.C. Staff animated the first season as well as the Sword Oratorio spinoff anime. Yen Press currently holds the license for the light novel as well as the manga adaptations. 
MyAnimeList.net describes the story of Is It Wrong to Try to Pick Up Girls in a Dungeon? as follows:
Life in the bustling city of Orario is never dull, especially for Bell Cranel, a naïve young man who hopes to become the greatest adventurer in the land. After a chance encounter with the lonely goddess, Hestia, his dreams become a little closer to reality. With her support, Bell embarks on a fantastic quest as he ventures deep within the city's monster-filled catacombs, known only as the "Dungeon." Death lurks around every corner in the cavernous depths of this terrifying labyrinth, and a mysterious power moves amidst the shadows.

Even on the surface, survival is a hard-earned privilege. Indeed, nothing is ever certain in a world where gods and humans live and work together, especially when they often struggle to get along. One thing is for sure, though: a myriad of blunders, triumphs and friendships awaits the dauntlessly optimistic protagonist of this herculean tale.
Is It Wrong to Try to Pick Up Girls in a Dungeon? Announcement Video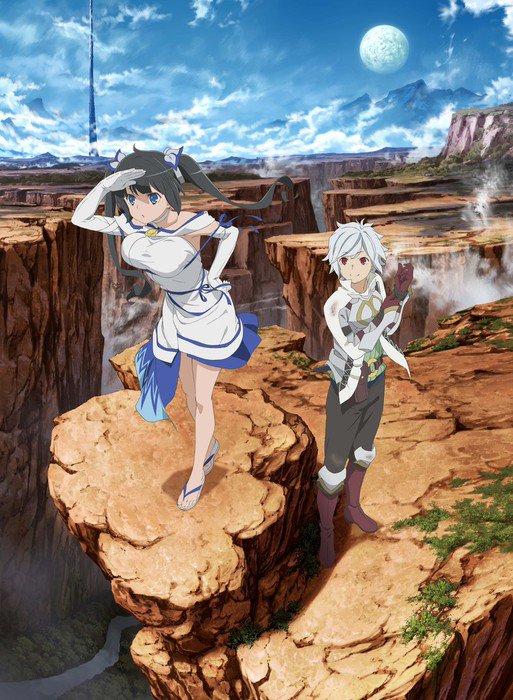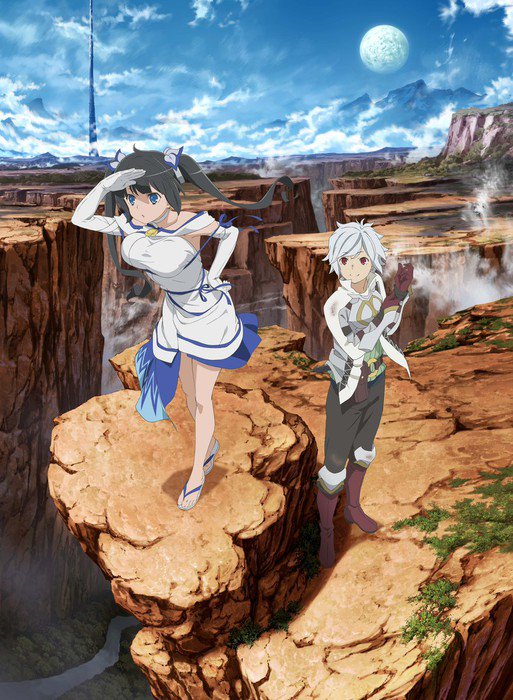 Arrow of the Orion Key Visual
My Shiny Teeth and Me because it's my news post and why the hell not?