Advance Wars, is that you?
Many years ago, Nintendo released a game called Advance Wars. It was a turn-based military strategy game that quickly drew a lot of attention and soon became a cult classic. However, we haven't seen a new game in the series since 2008. Much to the dismay of Advance Wars fans everywhere.  However, one studio has been listening and has heard the cries for more Advance Wars. That team is AREA 35 and their new game, Tiny Metal draws heavily from Advance Wars. So if you've been waiting for Nintendo to crank out a new game in that series, then this may be the next best thing.
Game Name: Tiny Metal
Platform(s):  PC (reviewed), PlayStation 4, Nintendo Switch
Publisher(s): Sony Music Entertainment (UNTIES)
Developer(s): AREA 35
Genre: Strategy Simulator
Release Date: December 21, 2017
Price: $24.99 (Steam)
Playable with controller: Yes
Reviewed On: AMD Ryzen 1800x, GTX 1080 Ti, 32GB DDR4, Windows 10 Pro
So what is Tiny Metal?
You play as Artemisian Lieutenant Nathan Gries, a guy who has a lot going on. Not only must he command his military forces as they prepare to combat an invading country. But he is also distracted by the loss of several important members of his country. Oh, and he's about to be thrust into war. Thankfully, he seems pretty versed in the ways of combat and knows how to navigate a battlefield. He'll relay orders to this units and hopefully keep them (and you) alive. Of course, it's up to you to either follow those orders or play by the seat of your pants. 
The majority of the game is played on a map that incorporates many different terrains.  Areas such as mountains, grasslands, buildings, forests, and lakes, all make up your battlegrounds. It's here that you'll need to advance your units and plan for your offensive and defense. With each area of terrain giving either you or your enemy either an advantage or disadvantage.  Heading in the forest provides a cover from being attacked. While mountains will provide with a better vantage point for firing. Finding out what works versus what does will keep you that much closer to winning.
You and your enemy will take turns, getting into position and attacking. With the attacking side getting an advantage and getting to go first. Outside of attacking and capturing locations, you also have what is called a Focus Fire.This lets you focus a specific enemy, by several of your units. Once you set this up,  you can (hopefully) lay the smack down with a coordinated attack. However, this requires some thought as you lose out on an attacking on your turn. And if the enemy moves away, you've given up a precious moment to attack and time. 
The first level missions are training missions. These help to get you familiar with how the game plays. Believe me, you'll want to pay attention, as there's more going on that it seems. For example, not only can you attack and defend, but you'll need to learn how to capture factories, use the terrain to your advantage, explore the known and create units. That last part is especially important as you're be going up against a slew of different enemies. Infantry, machine gun mounted jeeps, tanks and more. Fail to build your team up will lead to you being overrun and you'll quickly get friendly with the defeat screen.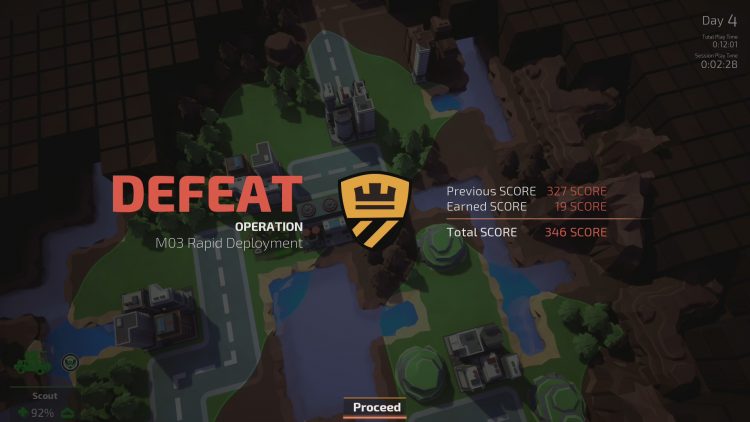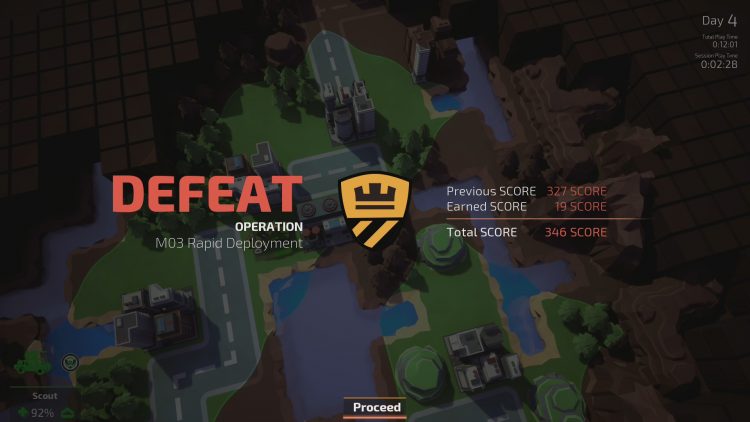 But knowing how to play is just part of the game. Enemies won't just sit there and let you hammer on them. If you pull out a tank division to counter theirs, they'll pull away to avoid heavy losses. Advance your troops too far and they'll try to flank you. It's like a constantly ongoing battle of "rock paper scissors", as there's a counter for everything. Learning those counters can ultimately mean the difference between a loss or a victory. 
Of course, in order to do anything, you also need to worry about your resources. Thankfully, this isn't overly complex. As you play you earn a specific amount of resources called metal coins. You'll earn metal coins at the start of your turn, which you'll use to build units. You can increase the amount by capturing factories and airports. Doing this ensures that you'll have enough to roll out that more units or even stronger units. 
Tiny Metal also features three ways to play the game. The campaign mode which follows the story of Nathan and his attempt to end the ensuing war. A skirmish mode that lets you play the game in multiple scenarios without the story. This is actually pretty fun as it gives you access to most of the game and perfect for when you just want to get a few games in. There's also a multiplayer mode, however, it was not available during the review. No word if this will go live during the launch of the game either. I have been told that this will feature 1v1 battles via local play and online play. I'm guessing the local play will be via LAN, but since multiplayer mode isn't available, that's all speculation. We'll revisit this once this goes live.
If I'm being honest, I enjoyed the skirmish a bit more than the story-based missions. Mainly because there are no breaks in the action and I can simply keep playing on and on. It also gives access to some of the better units from the start. That said, there's nothing wrong with the campaign mode, it's just a bit slow for my tastes.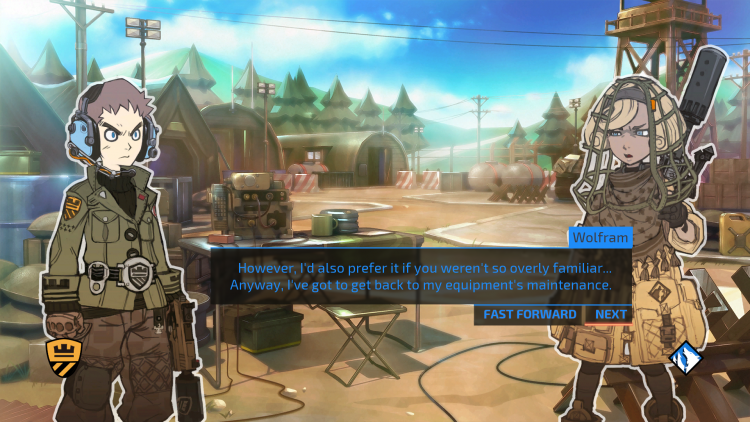 The music and sound effects are also well done. I didn't mind the background music and it matched the atmosphere of the game perfectly. The sounds of gunfire, heavy artillery and explosives help to get the point across. While the infantry will yell out some very silly remarks while being commanded and while being killed be killed off. The voiceovers are decent as well. Adding to that is the ability to change them from English to Japanese, but only for the units that you command. Or if you don't like either voiceover, you can turn them off completely. 
What about the PC-centric options?
Alright, as with every PC review, I like to see what extra options were presented with the PC version of the game. We've got multiple resolutions, all the way up to 3840x2160p (4K), an unlimited frame rate, the ability to change up the graphics quality, as well as the rendering. Meaning we can downsample/supersample in game. It even has a built-in frame rate meter that utilizes Perfmon Instant that also tracks frame time (how long it takes for each frame to render). Frame time is actually a bit more important than framerate, but they go hand in hand.
And yes, it even includes Ultrawide screen (21:9) support. There isn't an option to explicitly set it but you can change to full-screen mode and away you go.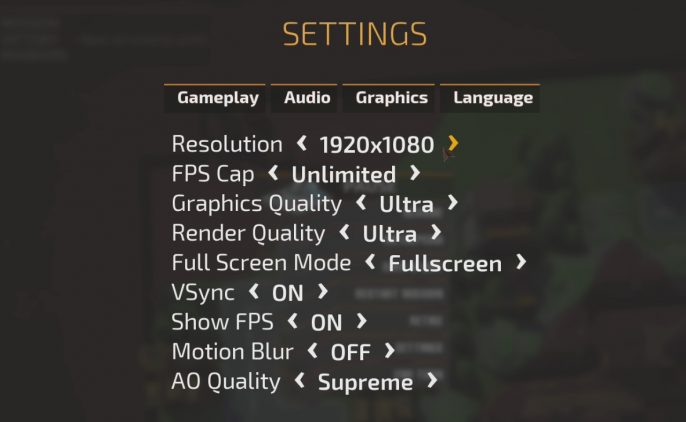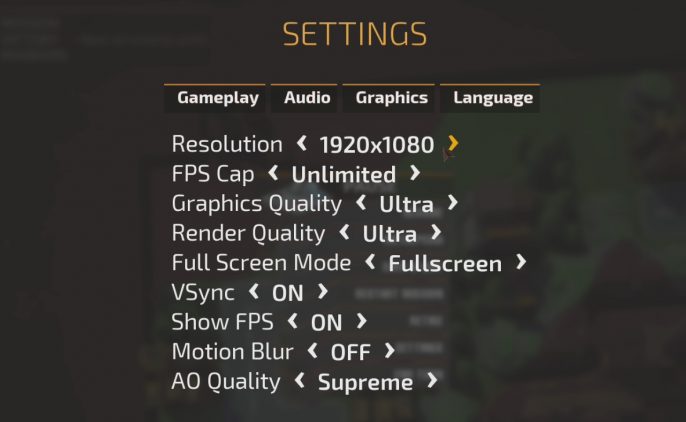 Let's talk about the performance. To be honest, I really don't expect any PC that's been built in the last 7-8 years to have any issues running this. The system requirements are very low. A dual-core processor (core2duo/Athlon II X4) can run this, so most people will be just fine. This includes laptops, which I had zero issues playing it on as well.
Overall, I'm very impressed with the options that AREA 35 has tossed into the PC version of Tiny Metal. 
I'll see you on the battlefield
Surprisingly, I ended up enjoying Tiny Metal more than I thought I would. Kudos to AREA 35 for doing something that the fans of this genre have been asking Nintendo to do for years.  I can't even begin to talk how many times I've said "just one more game", only to see that one more game has turned into another hour. Not to mention that game is easily 20-23 hours long. That's not even counting how many times you'll end up restarting a round. The game is very addicting and I love it!
Did I also say that I'm loving the fact that we have a game like this on the PC? 
Review Disclosure Statement: Tiny Metal was provided to us by Sony Music Entertainment for review purposes. For more information on how we review video games and other media/technology, please go review our Review Guideline/Scoring Policy for more info.
Affiliate Link Disclosure: One or more of the links above contain affiliate links, which means at no additional cost to you, we may receive a commission should you click through and purchase the item.
Your Advance Wars fix for sure
Summary
AREA 35's first UNTIES title is a solid effort. Despite its simplistic looks is a game that demands a good amount of planning and strategy. Tiny Metal will definitely be familiar to Nintendo fans who are still looking for their next Advance Wars fix. While gamers new to the genre will find that Tiny Metal is a nice diversion for all those AAA games that haven't lived up to the hype. To still a phase from the old 16-bit console wars, AREA 35 does what Nintendont.
And if Nintendo doesn't want to work on another Advance Wars game. Perhaps they should look at scooping up AREA 35.