Hey guys and gals, what's going on? So, let me ask you something. Do you like fighting games and watching some of the best talents,from around the world  trying to prove who's the best? You do? Then you damn sure will want to catch this weekends Combo Breaker event that's being held from May 27-29. In fact, the event opened its doors at 12PM EST. But if you didn't or couldn't make it out to check it out, don't worry because we got you covered. 
We've listed all the games that will be in attendance, though not all of them will be streamed. We've also listed all the streamers / broadcasters who'll be bringing the action to the net and of course the sponsors of Combo Breaker 2016. Without them, there'd be no Combo Breaker and without no Combo Breaker, our weekend would be pretty lame. So be sure to check out the info below and also make sure you head over to Combobreaker.org to thank the team for putting on this event!
Lastly, which game matches are you looking forward to seeing? Myself, I'm looking forward to some sweet Killer Instinct and Street Fighter V game-play.  So, if you got nothing else to do this weekend, be sure you're checking out all the frantic matches that will be happening during this weekend. And if you don't, well….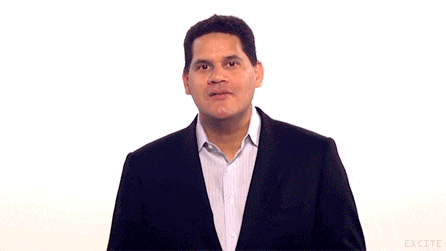 What games are being played?
Street Fighter V (Part of the Capcom Pro Tour)
Mortal Kombat X
Skullgirls: 2nd Encore
Guilty Gear Xrd Revelator
Killer Instinct
Tekken 7
Super Smash Bros
Super Smash Bros Melee
Ultra Street Fighter IV
Ultimate Marvel vs Capcom 3
Vampire Savior
BlazBlue Chronophantasma EXTEND
Persona 4 Arena: Ultimax
Under Night In-Birth EXE:Late
Dead or Alive 5: Last Round
King of Fighters XIII
Brawlhalla
King of Fighters 2002
Tekken Ball (yes, Tekken Ball)
Chicago's Famous Mystery Tournament????  I wonder what this is!
Schedule of events
 Click  image to open larger image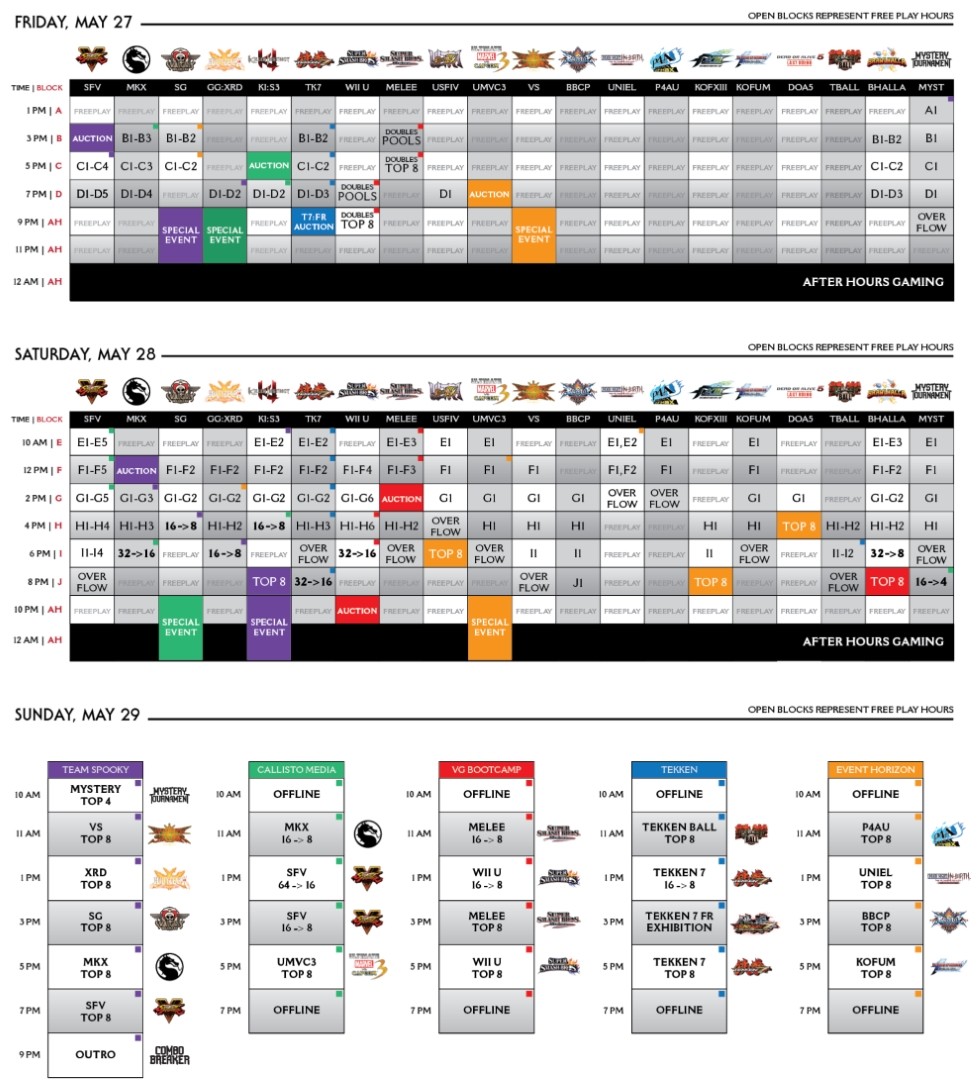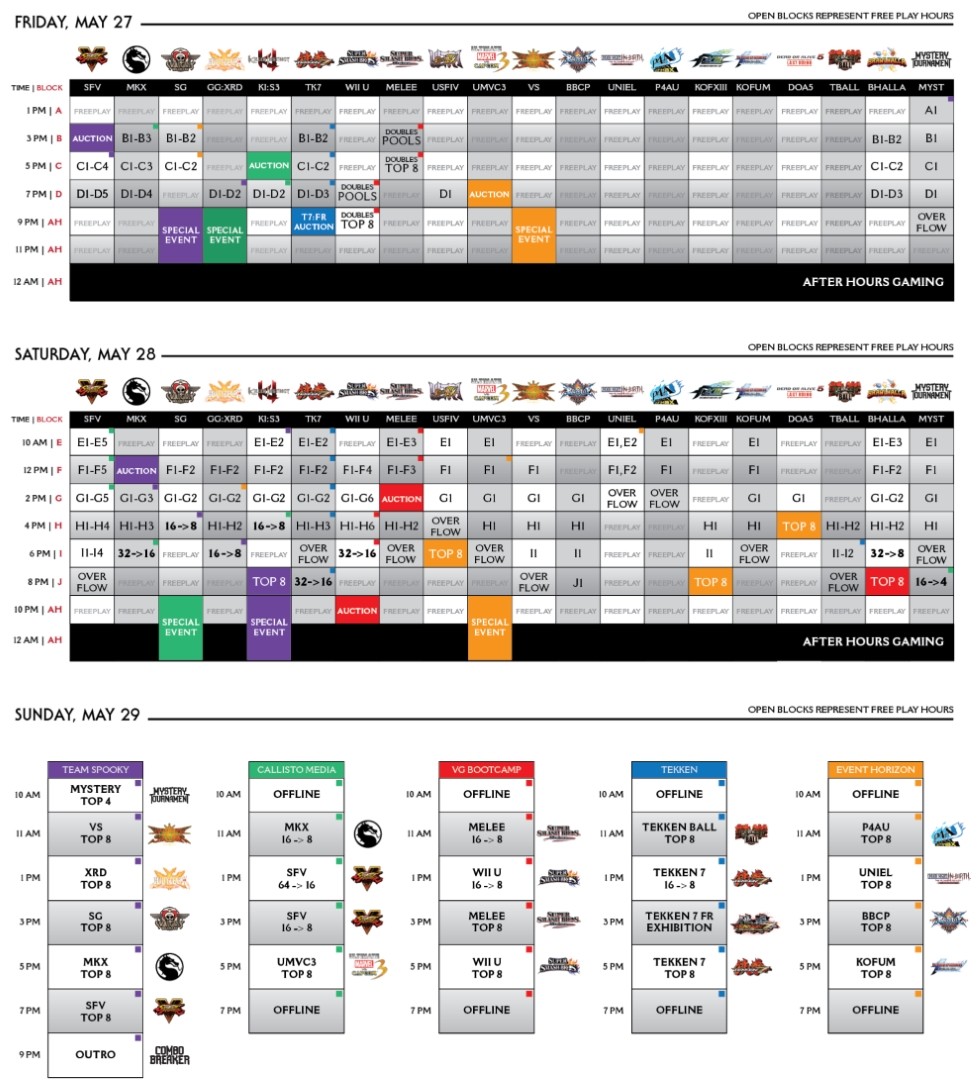 Who's Streaming Combo Breaker?


Team Spooky
Bgcallisto
Official Tekken Twitch Channel
Event Horizon
VG Bootcamp
And of course, we can't forget those sponsors! Without them, there'd be no Combo Breaker 2016!


#CB2016