Out with the old and in with the new in 2016, I suppose is Sony's motto.
Sony made headlines the other day when they announced that they were moving the operations of the PlayStation brand to the West. That's right folks, Sony will now operate in North American as opposed to Japan, where they were located ever since the Original PlayStation. Now I've see numerous forum posts and conversations on Reddit and other locations, asking why this was done? What's more, they are taking two branches of Sony and merged them into one new entity to rule them all. Now, before I devolve into this, keep in mind that this is seen as a structuring move, while this branch will still report to Sony of Japan, however the move to San Mateo, California is definitely a sign of the times.
So what does this all mean? Well to be blunt, Sony Computer Entertainment (SCE) and Sony Network Entertainment International (SNEI) have merged into one new entity, Sony Interactive Entertainment (SIE). On top of that, this new organization will move to North America in San Mateo, California. All PlayStation brands; hardware, software and associated services will all be housed under this new organization and will be based out of the NA Office, but still will work directly with their other branches in London and Toyko.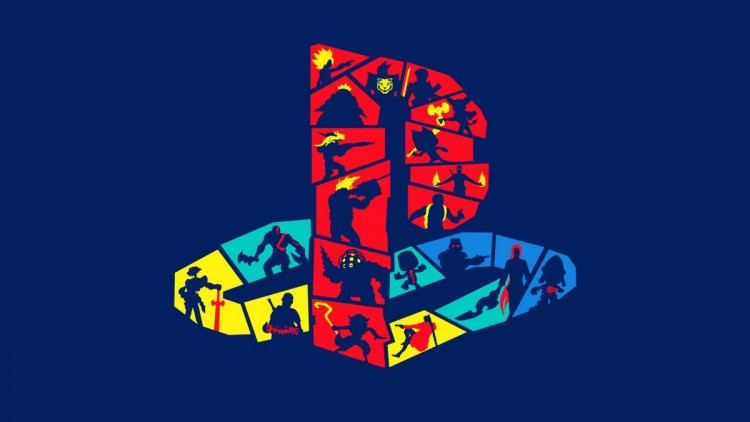 Let's get the main point out of the way, which is something that has been on the gaming horizon for quite some time. And that is the state of Japan in regards to gaming just isn't what it was during the era of the PlayStation 1 or 2 and to be honest, the shift started around the time of the PlayStation 3. The gaming scene has shifted from consoles to mobile games and PC's, but mainly mobile gaming. It isn't news or shouldn't be that Japan loves its smart devices, and to that point there are more and more companies that have taken notice to this and produce nothing but mobile device games. To that, even Nintendo has taken notice and announced last year that they would also start pumping our mobile device games. Would you have ever imagined that this is something Nintendo would even be involved with, especially with the success of their mobile gaming platforms?
Moving on, there's a huge difference in the amount of PlayStation 4 systems being sold in Japan, vs the global landscape. The North American market is the single largest audience and penetration base for the PlayStation 4, with 13.77 million consoles sold compared to the 2.3 million sold in Japan. For those playing attention, this is also the same issue that the Xbox One faced in Japan, barely getting into the door of many homes. However looking at it's North American numbers, it paints a different picture with 12.21 million sold and then you see that the battle gets a bit closer. Perhaps on that Sony feels they can easy put some distance between the two gaming gaints.
2m PS4's in Japan versus 35m globally says it all…. https://t.co/YliW6w9vPV

— David Gibson (@gibbogame) January 26, 2016
So is it Sony attempting to re-focus their efforts? Or are they wanting to move to their second largest audience to get a better picture and presence as to what the American audience wants and likes? Remember that this isn't the only move Sony has made in the North American region, as they previously purchased the former Best Buy Theater in New York and dubbed it the PlayStation Theater. And while they haven't held any events or conventions there as of yet, it's firmly believed that Sony has some sort of plan to do so in the near future.
So strap in because I'm sure we haven't seen anything yet.
Full Press release below:
Sony Computer Entertainment Inc. (SCE) and Sony Network Entertainment International LLC (SNEI) announced the formation of Sony Interactive Entertainment LLC (SIE), a new company that joins the forces of all business units belonging to SCE and SNEI, including hardware, software, content and network services operations. SIE will be headquartered in San Mateo, California, the United States, while also establishing key global business operations in Tokyo and London, beginning Friday, April 1, 2016.

"By integrating the strengths of PlayStation's hardware, software, content and network operations, SIE will become an even stronger entity, with a clear objective to further accelerate the growth of the PlayStation business," said Andrew House, President and Global CEO of Sony Computer Entertainment Inc. and Group Executive in charge of Network Entertainment of Sony Corporation. "Along with our business partners, SIE will develop pioneering services and products that will continue to inspire consumers' imaginations and lead the market. We will work hard to maximize corporate value by coordinating global business operations across San Mateo, Tokyo, and London by leveraging local expertise."

Background and Purpose behind Establishment of SIE LLC

SCE, established in November 1993, first launched the original PlayStation system in Japan in December 1994, bringing a completely new market of entertainment through gaming. Since then, SCE has continued to innovate and introduce unprecedented features with every generation, including the current PlayStation 4 system, and has revolutionized the world of computer entertainment. Furthermore, SCE has delivered compelling gaming experiences to users worldwide on each PlayStation platform through features that are available on the high-performance hardware developed by the company, and brought to life by the wide variety of highly acclaimed software titles from SCE Worldwide Studios and third party developers and publishers.

SNEI, established in April 2010, has been providing a robust portfolio of unparalleled network services through the premium entertainment service brand, PlayStation Network (PSN).  SNEI's offerings include game-related services, such as PlayStation Store, a premier destination for users to purchase digital games and other gaming content; PlayStation Plus, a membership service that provides a wide array of exclusive gaming features and content; and PlayStation Now, a streaming game service that allows users to enjoy a wide range of PlayStation 3 games on various network-enabled devices. Other innovative network services available on PSN include PlayStation Vue, a pioneering cloud-based TV service that reinvents the television experience; PlayStation Video, a video-on-demand and transactional service that enables users to enjoy an in-depth catalog of movies and TV shows; and PlayStation Music, a music listening destination that offers Spotify's best-in-class music experience.

Since its launch in November 2013, PlayStation 4 continues to demonstrate record-breaking global expansion and growth, while PSN, which began full scale operation in November 2006, continues to expand with new offerings reaching millions of users every day.  At the same time, the market environments of hardware, software, content and network services are ever evolving, and it has become important for both SCE and SNEI to unify their business strengths under one entity with a single focus, ensuring PlayStation continues to offer ground-breaking entertainment experiences to consumers around the world.

Through the formation of SIE, the companies combine resources across their hardware, software, content and fast-growing network businesses, positioning the company for enhanced competitiveness, continued expansion and market leadership in all areas. SIE will better respond to the needs of consumers and the evolving digital market to deliver unparalleled interactive entertainment experiences under the PlayStation brand.

Corporate Strategy and Financial Target

Key corporate strategies of SIE are: retain and expand PlayStation user engagement, increase Average Revenue Per Paying Users (ARPPU) and drive ancillary revenue.  SIE will vigorously expand the PlayStation business by delivering an integrated experience built around best-in-class games and network services to consumers worldwide.

Furthermore, as the Game and Network Service segment within Sony Group, SIE will work on expanding sales and operating income, and continue to target 1,400 to 1,600 billion yen for sales, and 5 percent to 6 percent operating income margin for the Fiscal Year ending March 2018.

1.
Name:
Sony Interactive Entertainment LLC
2.
Location:
San Mateo, California, the United States
3.
Principal of Business:
Research, development and sales of PlayStation
hardware, software, content and network services
4.
Capital:
2 million USD
5.
Date of Incorporation:
Friday, April 1st of 2016
6.
Fiscal Year End:
March 31st
7.
Directors in Charge and Member of the Board: Reference below

Directors in Charge and Member of the Board of SIE LLC

Andrew House, President and Global CEO
Kazuo Miura, Deputy President
John (Tsuyoshi) Kodera, Deputy President
Kazuo Hirai
Kenichiro Yoshida