The fastest-selling game in Japanese history, having shipped three million units in three days, was the original PS2 launch of Dragon Quest VIII. When Dragon Quest IX launched in Japan in July of 2009, over two million units were sold in the first week alone. The DS title, to date, has sold about four million units on its home turf. Jump ahead a few years. The 2013 3DS re-release of Dragon Quest VII sold only 800,000 units its first week, when all was over it barely broke a million total. Reports are now coming in regarding the re-release of Dragon Quest VIII, one of the most financially successful games in Japanese history, and while it is topping the charts, according to Gematsu it has only pushed about 500,000 units.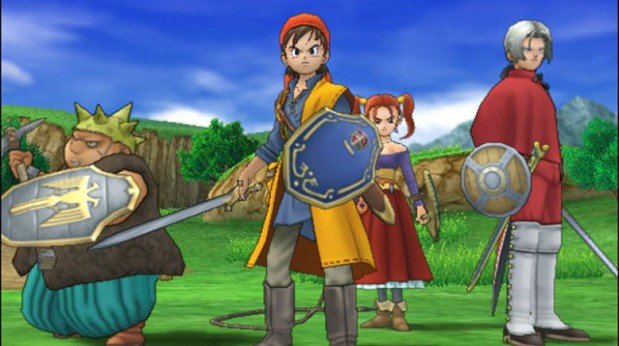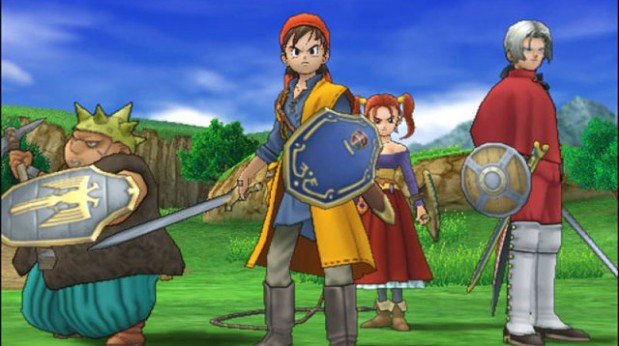 I say only because, as I would hope these numbers convey, the series is insanely popular over there. What these numbers also show is a downward trend in sales despite that popularity. Granted, many publishers would kill for these numbers, but they have decreased all the same. A number of arguments could be made: perhaps the classical series is giving way to the new titans like Monster Hunter, or perhaps this is just indicative of the general trend away from dedicated gaming platforms towards mobile gaming. Remember, many of these titles are becoming available on mobile. But what does this mean for Dragon Quest XI? It means that, perhaps, the future of the series is not necessarily tied solely to Japan.
The game is being developed for 3DS (and the NX, tentatively) as well as the PS4, and is slated to arrive next year. But why bring the franchise back to consoles at a time when its strongest market, a market that has all but abandoned the console, isn't buying like it used to? Japanese companies don't typically take risks like that; Dragon Quest itself is a prime example. It is a series that has not changed a bit in almost thirty years. The series went from console to handheld because that is where the home market went. To emphasize how small the PS4 market is in Japan, only 1.6 million consoles have been sold there (out of 24 million globally). That is a smaller user-base than the total number of sales for Dragon Quest IX!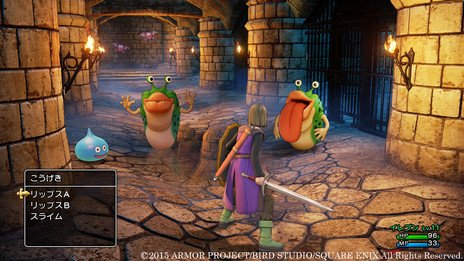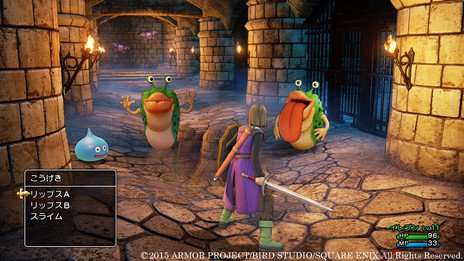 Thus far, I have focused on Japan because, for the past 15 years, that is where Square Enix has been focused with the series. Now, at the moment, "no concrete plans" exist for western localization of Dragon Quest XI. But the company has hinted at a more global approach to business, with the CEO stating that they have realized that JRPG fans are "really spread across the world" and that plans are to focus on making future projects as "heavy JRPGs." At the same time, Sony is experiencing great success outside of Japan. While Microsoft may be closing the gap in North America, global PS4 sales almost double Xbox One numbers.
Even if Square Enix chooses not to invest in western localization, it seems inconceivable that Sony would not offer to publish and absorb the costs. Even if the title isn't Playstation exclusive, a western release is good for Sony, as it provides another "AAA" title that Microsoft can't. Outside of Japan, Nintendo is not a large concern in the console race. Some might argue that Dragon Quest is not nearly as popular in North America or Europe as it is in Japan, but the hype surrounding games like Persona 5 prove that there doesn't have to be a Final Fantasy in the title for a JRPG to get press stateside. Furthermore, Dragon Quest isn't exactly an unknown quantity: it is the JRPG from which all trace their lineage. To give a benchmark, Dragon Quest IX has sold about 600,000 units in North America, about as much as The Witcher 3: Wild Hunt has sold stateside. Quite frankly, I wouldn't be surprised if the game was being developed on the PS4 with all of this in mind.
Then again, I may be a fan trying to argue for my own hopes and dreams. Luckily, I think the numbers may be on my side.
(source: all numeric data courtesy of VG Chartz)