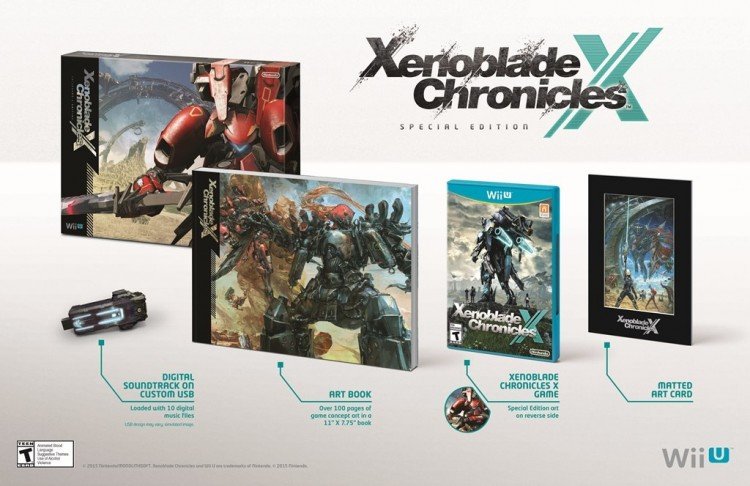 Nintendo has announced that the upcoming North American release of Xenoblade Chronicles X for the Wii U, will receive a special edition when it launches on December 4, 2015. The special edition will cost $89.99 and will include the following:
The Xenoblade Chronicles X game
A gorgeous book of concept art with more than 100 pages, featuring select art for the very first time
A unique USB drive modeled after the game's "Lifehold Unit," pre-loaded with a selection of 10 music tracks from the game's memorable soundtrack
A limited-edition matted 5×7 art card of a painting done for the game by illustrator Takashi Kojo
This special edition of Xenoblade Chronicles X will be a North American exclusive and is currently available for preorder at stores such as Gamestop, Bestbuy and Amazon.com. And while Nintendo hasn't stated as much, this looks to be a limited run, so get your order in while you can if this interests you.
Check out images below of what is contained in the special edition release.