It has been quite a point of controversy that the PVP mode in Metal Gear Solid V: The Phantom Pain, known as "Forward Operating Base," would utilize micro-transactions. While the initial facility will be free, in order to construct additions and upgrades to the  "Forward Operating Base" (which the player defends while striking at those of other players), gamers must first use an in-game currency known as "MB Coins" to purchase the territorial waters upon which the base and expansions will be built. Furthermore, this currency can be purchased in bulk with cash.  Konami has insisted that the purchasing of "MB Coins" with real money will only act as an "accelerator", and that gamers can acquire them in-game should they desire with other materials. However, we will not know for sure how this supposed system will work until the game goes live online on September 1st.
For now, all we know for certain is that these coins can be purchased with real money, and as of today we know that gamers, should they choose, can spend more money on "MB Coins" than the actual game itself. Images from the Playstation Network have revealed exactly what the pricing will be: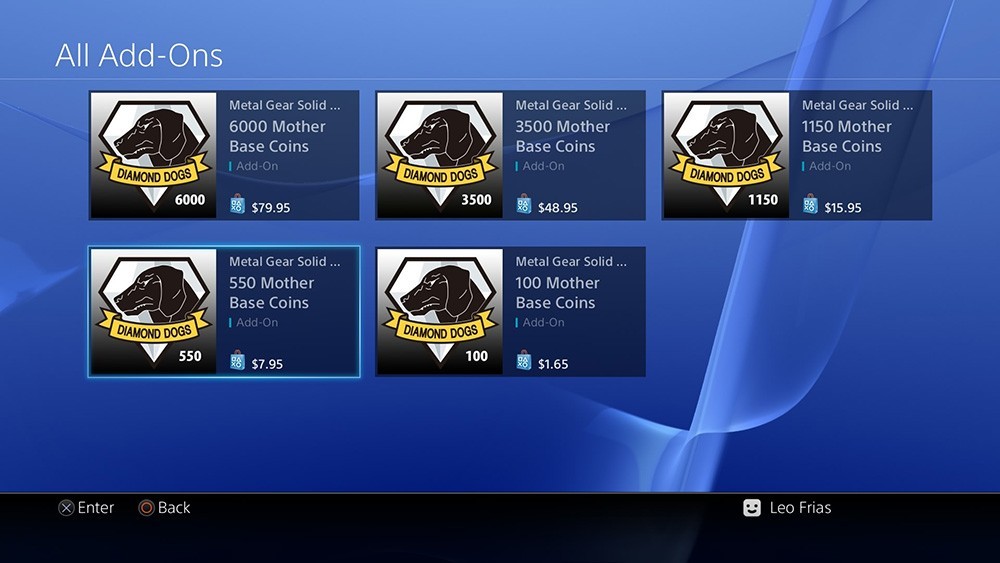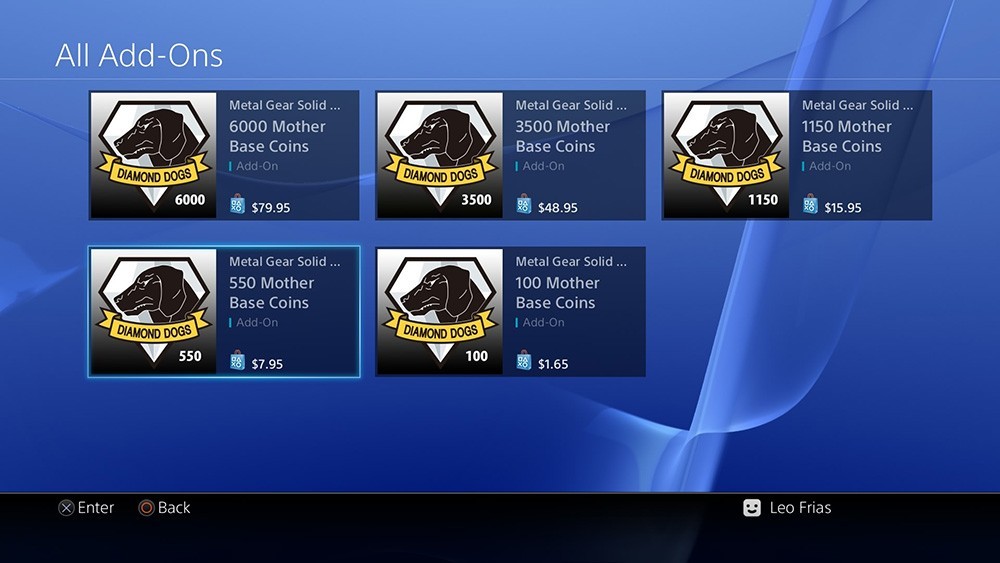 What's more, this screen shot of the cost of purchasing territory to establish your base does not bode well: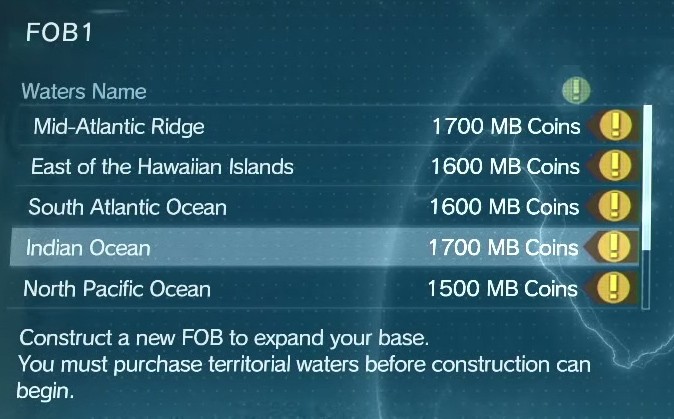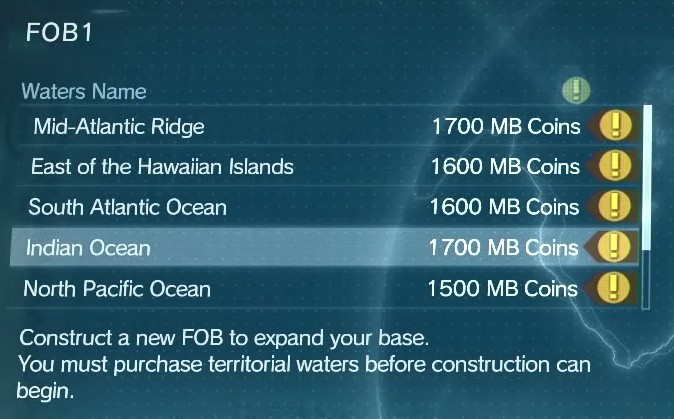 This could very well mean that the least expensive base may cost $24.00! Unfortunately, Konami has been pretty vague regarding this aspect of the game. But, quite honestly, companies don't put these types of business models in their games without attempting to get players to engage. There is some catch or piece of information that has yet to have been uncovered, and tomorrow gamers will find out the hard way.