Do you remember that one 90's cartoon that feature two totally cool brothers-in-arms, who made gadgets to fight crime, had a sweet jet (completely with weapons that would make GI Joe blush), a rocking guitar riff intro and were cats? Well, technically they were anthropomorphic felines, but you get the idea. Yeah, I'm talking about none other than the Swat Kats, and definitely one of my favorite cartoons of all time. It was one of the better shows back then and thanks to Hanna-Barbera we were able to watch it just about everyday. That is until the very same Hanna-Barbera decided that tehy were going to pull the plug on the show to go focus on other shows for upcoming and popular network, Cartoon Network.
Sadly the Swat Kats show got a raw deal, as there still several episodes left unfinished. With no where to turn or go, it was the end of our heroic felines.
But there's hope!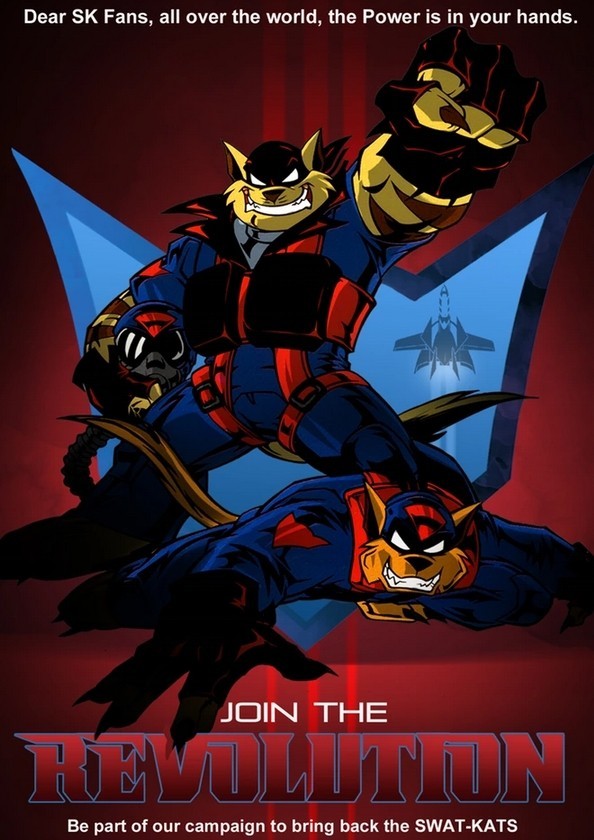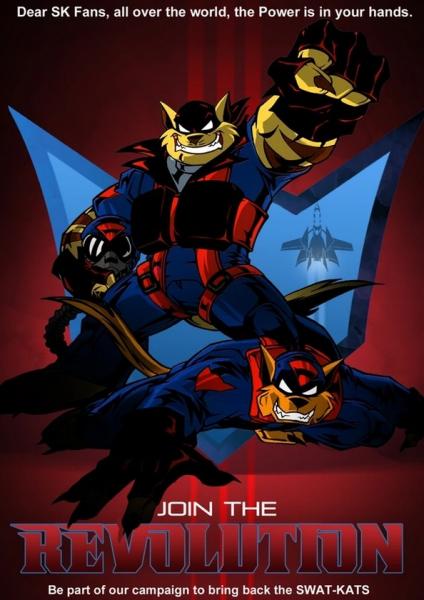 This past Thursday, Christian and Yvon Tremblay, the men behind Swat Kats and Loonatics Unleashed, launched the return of the Swat Kats franchise on Kickstarter. Titled Swat Kats Revolution, within a few days, it broke past its initial $50,000 goal.  The project is currently sitting at $72, 716 and is just under halfway to their next stretch goal of $100,000, which will allow the Tremblay Brothers to produce a 2 minute animation teaser. They can use all the help they can help, so if you're remotely interested or were a fan of the original show, then go check out their Kickstarter campaign by clicking here.
But hurry, the campaign ends on August 22nd, 2015!