Almost everyone that has played Fallout 3 remembers the Wasteland Survival Guide. Now that Fallout 4 is almost here guess what the official strategy guide will be called…. That's right, the official strategy guide for Fallout 4 is named the Vault-Dweller's Survival Guide!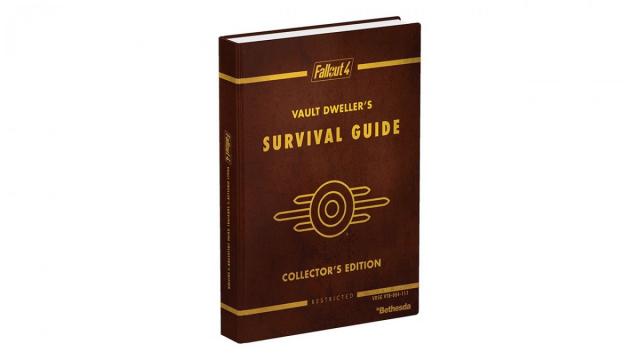 The Survival Guide will be produced my PRIMA and serve as the official Fallout 4 Strategy Guide. According to the official Bethesda blog post:
"Walkthroughs and detailed maps give you all the strategies, locations, items, and loot.

Specs and reference data for all the perks, armor, weapons, items, and creatures you'll encounter.

Complete Crafting and Workshop references detail the thousands of items you can collect, upgrade, and build.

Free Mobile-Friendly eGuide— Unlock the enhanced eGuide for access to updated content, all optimized for a second-screen experience."
The Survival Guide will release in two forms, a standard paperback copy and a special hardcover edition. The hardcover edition will come with additional content not featured in the paperback copy. The Fallout 4 Vault-Dweller's Survival Guide releases the same day as Fallout 4, November 11, 2015. Will you pick up a copy for yourself or will you brave Fall Out 4 without it?