Think you got the best Dark Souls cosplay? Are you the best Sun Bro out there or perhaps you have a really stunning Faraam Knight costume? Well it's time to put up or shut-up as Bandai Namco is holding an official Dark Souls cosplay challenge. Starting today at the 2015 Anime Expo that's being held at the Los Angeles Convention Center and during the 2015 San Diego Comic Con during July 9-12, you'll have your chance to prove that you're the best of the best when it comes to dressing up as your favorite Dark Souls character.
To enter all you have to do is drop by the Bandai Namco booth at either event and the attendees will snap a picture of you and that's it. All entries will be eligible for a Dark Souls III t-shirt (which you can send to me if you don't want it!) and will be entered into a Dark Souls cosplay battle that will be held closer to the release of Dark Souls III.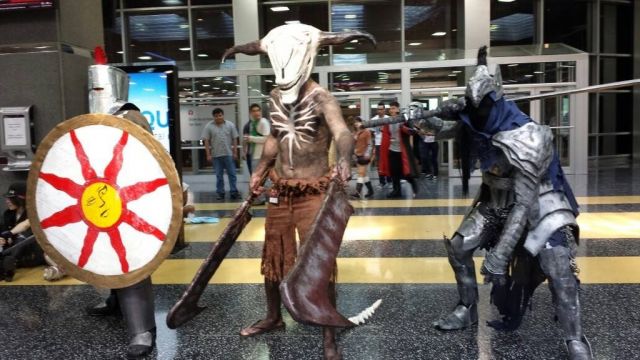 So if you're going to be at either event, be sure to get your Dark Souls cosplay on!