Performance Designed Products or better known as PDP, has announced a new wireless headset for the Xbox One. The Afterglow AG 7, as it's being called is the first fully wireless headset that will debut for under $100.00. And what's even better is that the headset is officially licensed by Microsoft for use on the Xbox One, but will also be compatible for most mobile devices. The headset however does require the use of a USB transmitter.
With two distinct audio modes and 50mm Neodymium drivers and game and chat audio controls, Afterglow AG 7 was engineered for incredible audio depth, sonic richness, and clarity of sound. The noise-canceling, flexible microphone allows gamers to make adjustments depending on their preference and ensures crystal clear communication with other players. Users can enjoy up to 16 hours of battery life and a wireless range of up to 100 feet for an enhanced gaming experience.
Designed with comfort in mind, the padding and adjustable headband will provide a personalized fit. Custom vibrant green lighting, a stand-out feature of the Afterglow brand, along with a blackout lighting mode and a fully wireless connection add to the many benefits the Afterglow AG 7 wireless headset for the Xbox One. The headset will make it's official debut during E3 2015, so if you're heading over to the event, be sure to stop by the PDP booth for a demonstration and some hands on with the headset.
The Afterglow AG 7 will be available for pre-order at Bestbuy, Amazon and Gamestop soon. Are you going to pick up a pair for your Xbox One?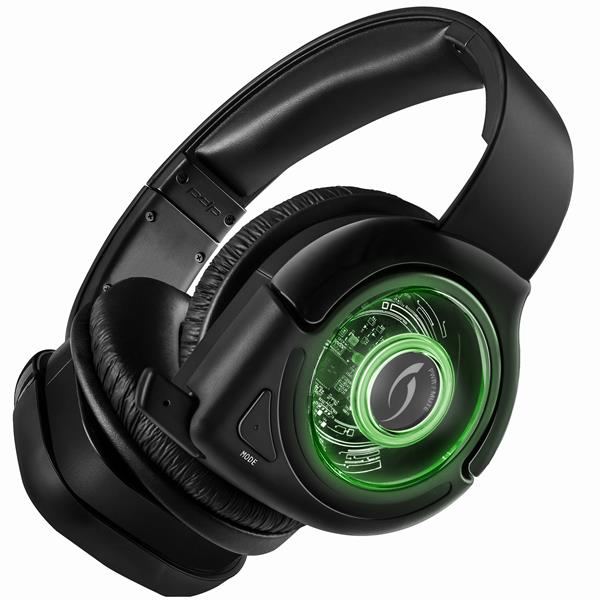 .