Looks like an announcement that Microsoft was saving for E3 has been let out of the bag. Thanks to an updated support page on Microsoft's website, you now see an image that shows off the new Xbox One controller. Supporting the same design as the original Xbox One controller, the updated controller will now include a 3.5 mm jack at the bottom of the controller, which can be used to connect a headset to the controller. Currently the Xbox One controller does not have this function and in order to use one you have to purchase  an adapter to use a headset. 
It's nice to see that Microsoft is wising up, especially since other controllers like the Dual Shock 4 have had this built in since day one.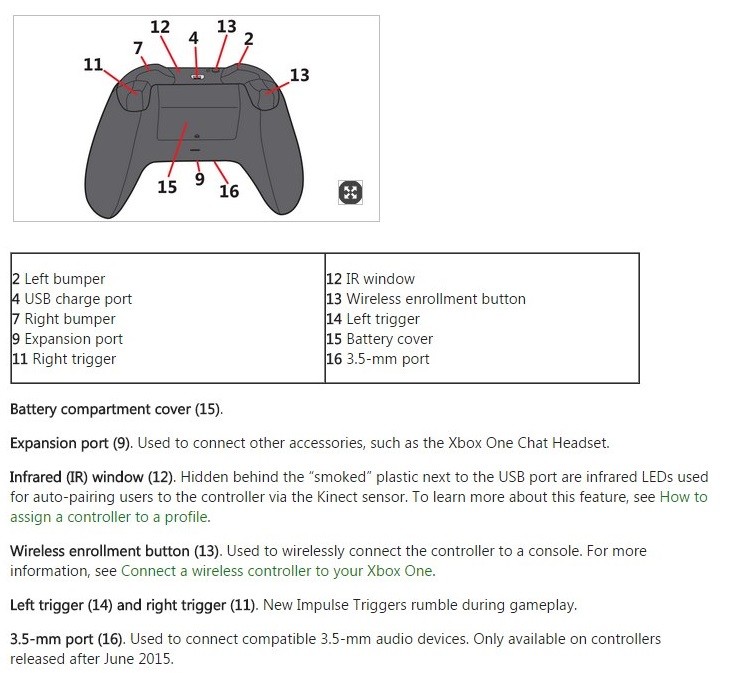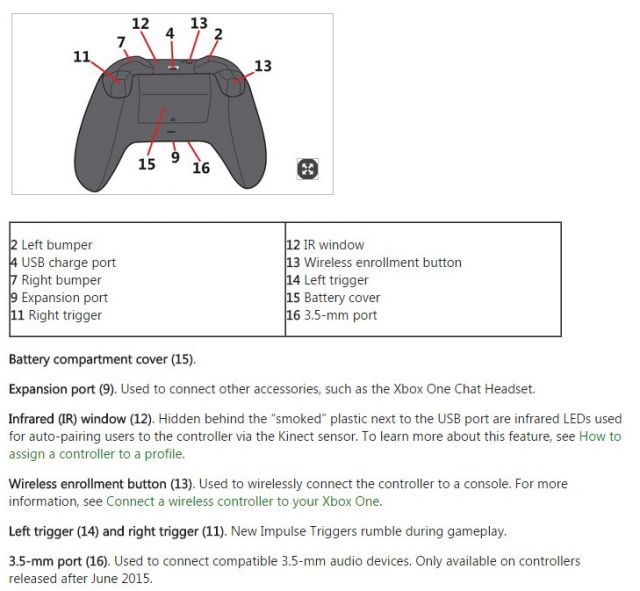 And right below the image is a disclaimer that confirms the findings:
3.5-mm port (16). User to connect compatible 3.5-mm audio devices. Only available on controllers released after June 2015. 
After June, you don't say. Hey, E3 is after June, I guess we can expect an official answer then. Especially since at the moment, they're being really quiet about the recent situation.
Source: Eurogamer