Hello everyone and welcome back to another installment of BookShelf Podcast. In this episode we take a look at civil unrest in one book. One book? You must wondering "Wait doesn't Bookshelf usually do two books?"  You are correct good sir or madam. We did two books but one is so bad I wouldn't consider it a book. It was Gabriel "Z Slash" Lemaine owning a #&*! fest of a series because it "dealt" with civil unrest in Africa. This "series" has no literary merit it doesn't even explain nor merits the problem in it's foundation. Secondly he wanted to support an author who he thought was black the entire time. SURPRISE SURPRISE HE WASN'T EVEN BLACK HOW STUPID IS THIS *&*!@ am I right people? So kick back and enjoy me tear a new one in Unknown Soldier aka  I can't do basic research  by Dipsh– I mean Joshua Dysart and The only book worth mentioning "March" by Congressman John Lewis, Andrew Aydin, and Nate Powell.
Topics include:
March is a great book
Where did Dan Slott touch Matthew?
Did I mention Unknown Soldier is total shit?
Future articles/Updates from the BookShelf Podcast crew.
[powerpress]

Matthew "GetSelious" Paul's book
Carlos "Da Angry Elf" Abdu book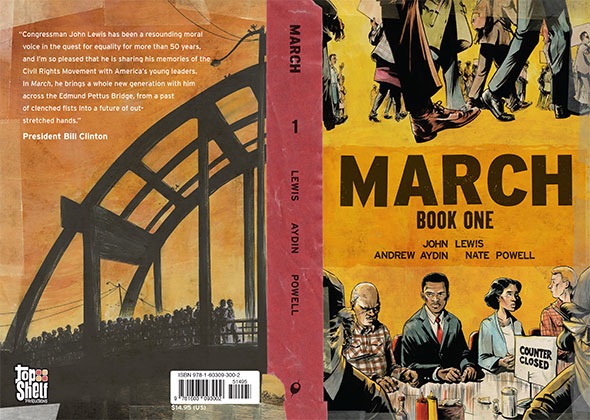 Be sure to also follow us on:
Twitter: https://twitter.com/BookshelfEnt
Facebook: https://www.facebook.com/BookshelfEnt
Subscribe: https://www.youtube.com/user/BookShelfTV